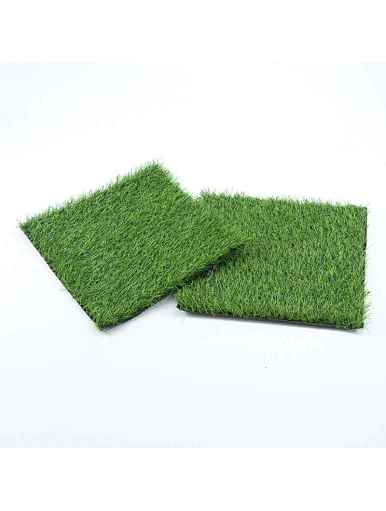 Artificial Grass Standard Quality 3.0cm
Union Max Fitness specialize in artificial grass including Artificial Grass Standard Quality 3.0cm of the highest quality. If you require this product, please do not hesitate to reach out to us.
Description of

 Artificial Grass Standard Quality 3.0cm
Artificial turf blocks provide perfect decor for a patio, back/front yard, wooden deck, balcony apartment, or rooftop, and can also be used as a pet mat, placemat, picnic mat, etc. Provide year-round green vitality.
Product Features of

 Artificial Grass Standard Quality 3.0cm
1. The artificial turf is made of fireproof material. It is weather resistant, low-maintenance
,
 and eco-friendly. That's soft to the touch. Water
-
resistant rubber backed with
a
drainage hole, easy to clean
,
 and can be dry quickly.
2. We only use 100% new materials for our artificial turf to ensure an environmentally friendly product. Therefore, it is very soft and comfortable for children or pets to play on the floor grass tiles.
3. The grass height of this artificial lawn is
3.0
cm, the number of needles is 15, and the density is 5400 clusters. We also have lawns of different heights, please choose the lawn of the corresponding height according to your needs.
4. Environmentally Friendly & Save
T
ime: It is eco-friendly and non-toxic. No mowing, No watering, No fertilizers. No pesticides, safe for pets and children. It is easy to cut into any size, with low maintenance
,
 and saving water.
5
. Our artificial turf can be customized: length, width, specifications
,
 and data that can meet your needs.
6
.
Artificial turf measurement site method: length × width, take the integer
,
 and cut and sell according to the square. Please inform customer service of the measured quantity, and we will provide you with the correct purchase size to avoid unnecessary waste. If you do not understand, please contact us.
Specifications of

 Artificial Grass Standard Quality 3.0cm
| | |
| --- | --- |
| Product Name | Artificial Grass Standard Quality 3.0cm |
| Origin | China |
| Certifications | ISO 9001 |
| MOQ | 300 square meters |
| Price | $5.15-6.15/square meter |
| Packing | Woven bag |
| Usage | For Fitness Activities |
| Application | Gym and your home |
| Material | PP+PE |
| Size | 2*25m,1*25m,1*10m |
| Color | Bottle green |
| Grass silk fineness index/D | 7000 |
| Density | 5400 |
| Approximate Weight/square meter | About 1.4kg |