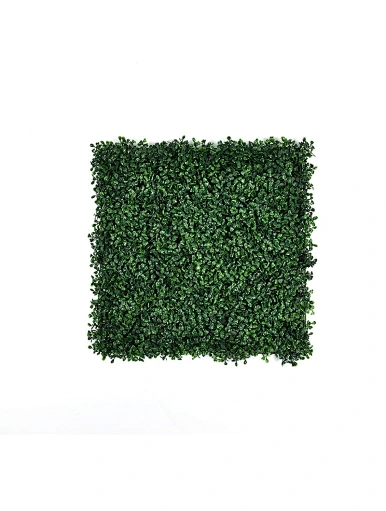 Artificial Green Wall Grass
Union Max Fitness specialize in artificial grass including Artificial Green Wall Grass of the highest quality. If you require this product, please do not hesitate to reach out to us.
Description of

 Artificial Green Wall Grass
This beautiful artificial plant hangs where you want to create a natural passage or hang it on the wall and it will look beautiful, the unique scenery will bring joy and good memories to countless friends. Suitable for Valentine's Day, Mother's Day, church backdrop, hotel backdrop, restaurant cafe, and party backdrop.
Product Features of

 Artificial Green Wall Grass
1. The entire lawn is composed of many Milan types of grass. The product is made of environmentally friendly PE plastic. Both the walls and floors of the nursery can be installed with better quality. It has a soft frame structure, which can be cut into cuboids, cubes,
and
 cylinders, and the whole connection can produce different feelings.
2. The size of this Milan grass artificial grass decorative wall
are
 40*60*4cm/piece
 and 50*50
*4cm/piece
. There are two densities to choose from: 247 clusters and 308 clusters. The 308 clusters look denser and the weight of the single piece is larger. You can choose according to your needs.
3.
This Milan grass artificial grass decorative wall is beautiful in shape, easy to install, and extremely simulated, which can save time for maintenance and planting.
4. It can be bent and stored to save space, and you don't mind cutting and splicing at will.
5
. Our artificial turf can be customized: length, width, specifications
,
 and data that can meet your needs.
6
.
Artificial turf measurement site method: length × width, take the integer
,
 and cut and sell according to the square. Please inform customer service of the measured quantity, and we will provide you with the correct purchase size to avoid unnecessary waste. If you do not understand, please contact us.
Specifications of

 Artificial Green Wall Grass
| | |
| --- | --- |
| Product Name | Artificial Green Wall Grass |
| Origin | China |
| Certifications | ISO 9001 |
| MOQ | 300 square meters |
| Price | $2.15-4.15/square meter |
| Packing | Woven bag |
| Usage | For Fitness Activities |
| Application | Gym and your home |
| Material | PE |
| Size | 40*60*4cm, 50*50*4cm |
| Color | Green |
| Type | Milan Leaf Grass |
| Density | 247 and 308 |
| Approximate Weight | 280g and 320g |