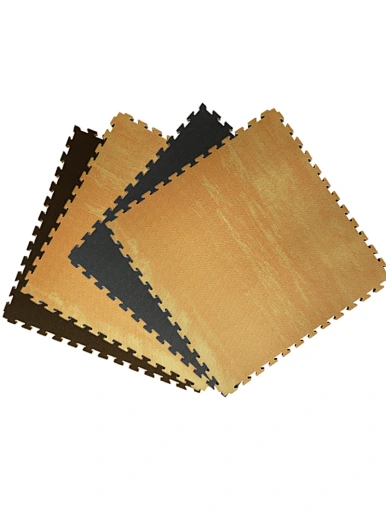 Color Texture EVA Foam Mat
Union Max Fitness specialize in EVA foam mat including Color Texture EVA Foam Mat of the highest quality. If you require this product, please do not hesitate to reach out to us.
Description of Color Texture

 

EVA Foam Mat
This is a safe, soft, and durable foam floor mat, use these exercise mats for home workouts to protect your floors from the wear and tear of gym equipment and create a workout space with excellent support. Free-to-assemble non-toxic EVA foam pieces make a fun foam play mat for kids.
Product Feature of Color Texture

EVA Foam Mat
1. This EVA foam floor mat is made of thick and high-density material, which has good resilience, is not easy to deform, and has good load-bearing performance
.
2.
This EVA foam mat is environmentally friendly, non-toxic
,
 and odorless, and meets the safety standards for children. It is easy to clean with a wrung wet cloth and mild soapy water. The buckle design is easy to transport and install. The edge of the site can be cut at will, suitable for various scenarios
.
3
. The 2cm thick high-quality padding in high-density EVA foam guarantees comfortable cushioning of spine, hip, knee
,
 and elbow impacts during activities on hard floors. The puzzle mat has a non-slip surface with an excellent non-slip advantage to prevent injury to the user
.
4
. This EVA floor mat has a variety of texture patterns, namely grass pattern, ocean pattern, and imitation wood pattern. Various patterns are suitable for different usage scenarios, and you can choose according to your needs.
5
. The size, thickness
,
 and color of the product can be customized on demand to meet your requirements
.
Specifications of Color Texture

EVA Foam Mat
| | |
| --- | --- |
| Product Name | Color Texture EVA Foam Mat |
| Origin | China |
| Certifications | ISO 9001 |
| Material | EVA |
| MOQ | 200 pieces |
| Price | $10.5-25.5/Piece |
| Size | 100*100cm |
| Thickness | 2.0cm |
| Density | 90kg/m³ |
| Color | Grass pattern, ocean pattern, and imitation wood pattern |
| Packing | WovenBag |
| Usage | Children Playing Space, Physical Exercise |