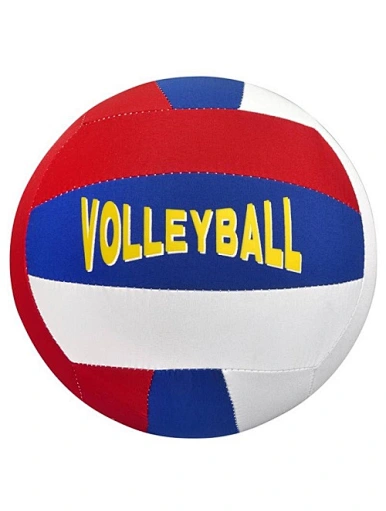 Fabric Volleyball
Union Max Fitness specializes in sports training products including the highest quality Fabric Volleyball. If you need this product, please feel free to contact us.
Description of Fabric Volleyball
Fabric volleyball is a type of volleyball played using a ball made of diving cloth rather than traditional leather or synthetic materials. The ball is light and soft, perfect for beginners or those playing on outdoor surfaces like sand or grass. The standard size for a fabric volleyball is approximately 65-67cm in circumference and 260-280g in weight. Fabric volleyball is a popular recreational sport that can be enjoyed by people of all ages and skill levels.
Product Features of Fabric Volleyball
1. Delicate and soft to the touch, the spherical surface can effectively buffer the pressure during the slapping process.
2. The unique leak-proof air nozzle design adopts a special structure and assembly method to prevent air leakage; at the same time, it does not affect the flatness of the spherical surface to ensure the use performance.
3. The rubber liner is used, which has excellent elasticity, is not easy to age, and has long-term air retention performance.
4. The simple and classic logo design is more sporty and shows its style on the court.
Specifications of Fabric Volleyball
| | |
| --- | --- |
| Product Name | Fabric Volleyball |
| Origin | China |
| Certifications | ISO 9001 |
| Brand | Union Max |
| MOQ | 1000 pieces |
| Price | $3.16/piece |
| Packing | Carton |
| Material | Diving Cloth |
| Weight | 260-280g |
| Usage | Physical Training |