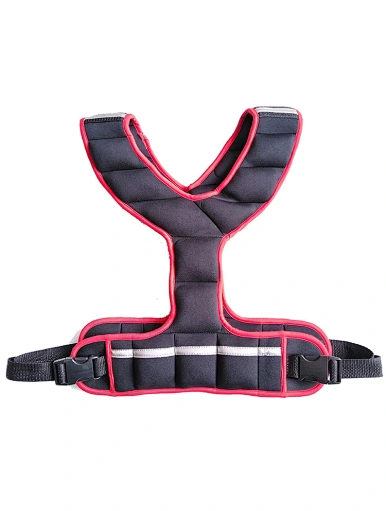 Mini Iron Sand Weight Vest
Union Max Fitness specialize in Weight Vest including Mini Iron Sand Weight Vest of the highest quality. If you require this product, please do not hesitate to reach out to us.
Description of

 Mini Iron Sand Weight Vest
The adjustable straps on the sides of this weight vest can easily accommodate any body shape and size. Iron weights can be added or removed at will, depending on your training level and goals. All weight can be contained within the vest.
Product Features of

 Mini Iron Sand Weight Vest
1. The specification of this Mini Iron Sand Weight Vest is 3kg, and there are four conventional colors: black and red, black and orange, camouflage gray, and camouflage red. You can also contact us to customize the color if you have a large quantity.
2. This weight-bearing vest is sewn with high-density diving fabric, which is durable and does not leak sand. The interior is filled with iron sand, which is durable.
3. This weight-bearing vest is small, convenient and invisible, and can be worn next to the body, suitable for adults, the elderly, and children.
4. Wearing a weight vest for training in the gym, exercising, running or just walking, will not only improve your fitness but also build strength and lose fat while burning extra calories.
5. Carton packaging, if you have other requirements for packaging, you can contact us to customize.
6. Purchased individually or in combination.
Specifications of

Mini Iron Sand Weight Vest
| | |
| --- | --- |
| Product Name | Mini Iron Sand Weight Vest |
| Origin | China |
| Certifications | ISO 9001 |
| MOQ | 50 pieces |
| Packing | Carton |
| Usage | Weight Training |
| Application | Gym and your home |
| Type | Mini Weight Vest |
| Size | 3kg |
| Material | Nylon and Iron Blocks |
| Color | Black and red, black and orange, camouflage gray, camouflage red |
| Sales Model | Purchased individually or in combination |