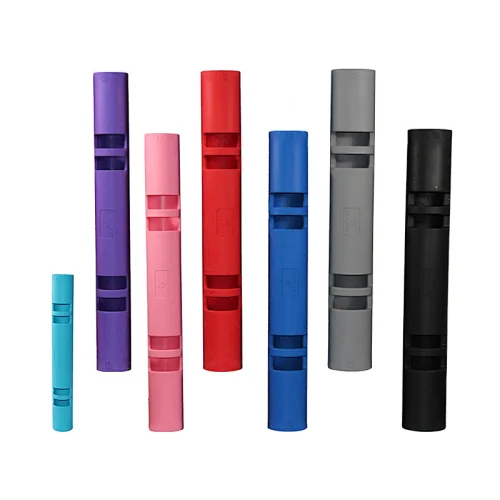 2-12KG TPR VIPR
Union Max Fitness specializes in the manufacture of Yoga and Pilates products including the highest quality VIPR. If you need this product, please feel free to contact us.
Description of VIPR
VIPR looks like a gun barrel, but it can be used as a whole-body exercise. With lifting, transforming, twisting, stepping, and other actions, it can train the stability of core muscles, and it can be trained to be softer than ordinary fitness equipment. Strength, balance, and muscularity.
Product Features of VIPR
1. Made of environmentally friendly TPR materials to ensure exercise safety, one-time molding, not easy to deform, is a full-featured full-body exercise equipment that can be thrown, pulled, and lifted.
2. There are a total of 5 weights for conventional barrels: 4/6/8/10/12kg, and an additional 2kg weight specification suitable for youth training. Suitable for all levels, whether you are a teen, beginner, or seasoned athlete, there are different weight options for exercisers of all levels.
3. VIPR combines the advantages of dumbbells, barbells, kettlebells, balance balls, and exercise balls. Different weight levels are suitable for different levels of exercisers.
4. The handle of the product is designed at 45°, which is comfortable to hold and the handle is not easy to slip.
5. Your logo can be made on the product and packaging, you are welcome to customize it!
Specifications of VIPR
| | |
| --- | --- |
| Product Name | VIPR |
| Origin | China |
| Brand | Union Max |
| Certifications | ISO 9001 |
| Material | TPR |
| MOQ | 2pcs(4-12kg) | 200pcs(2kg) |
| Weight | 2/4/6/8/10/12kg |
| Length | 73/106cm |
| Color | Black, Blue, Red, Green, Purple, Gray, Pink |
| Packing | Carton, PP bag |
| Price | $9.5-52/piece |
| Usage | Workout, Lose Weight |
| Logo | Custom |
| Application | Home, Gym, Outdoor Exercise |