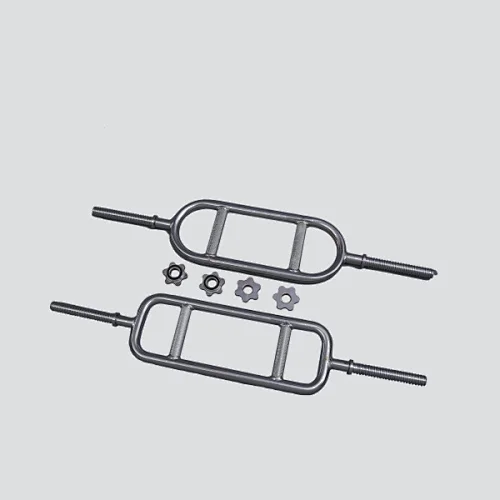 25 mm Ring Flat Multi-grip Bar
25 mm Ring Flat Multi-grip Bar-5
Union Max Fitness specialize in manufacturing strength training products, including 25 mm Ring Flat Multi-grip Bar of the highest quality. If you require this product, please do not hesitate to reach out to us.
Description of

 25mm Ring Flat Multi-grip Bar
This ring bar is designed to maximize triceps focus. The unique ring design allows unrestricted arm movement, making it ideal for beginners and fitness professionals alike.
Product Features of

 25mm Ring Flat Multi-grip Bar
1. The length of this barbell bar is 88cm, and it can carry standard size barbell or dumbbell plates with a diameter of 30mm.
2. Made of high-quality steel, there are two styles of solid tube and hollow tube to choose from.
3. The diamond knurling on the handle of this barbell is less prone to slipping and makes it safer to use.
4. Each Ring Flat Multi-grip bar has 2 hex locking loops to keep the extra weight plate stable during use.
5. The thread on the barbell bar is used together with the hexagonal lock ring, which can quickly remove the weight plate, which is efficient and fast, saving time and effort.
6. Sold individually or in pieces.
7. Conventional carton packaging.
S

pecifications of

 25mm Ring Flat Multi-grip Bar
| | |
| --- | --- |
| Product Name | 25mm Ring Flat Multi-grip Bar |
| Origin | China |
| Certifications | ISO 9001 |
| MOQ | 50 pieces |
| Price | $25.95-38.45/piece |
| Packing | Carton |
| Usage | For Fitness Activities |
| Application | Gym and your home |
| Material | Steel |
| Size | 88cm(L)×2.5cm(D) |
| Color | Silver |
| Sales model | Sold individually or in pieces |