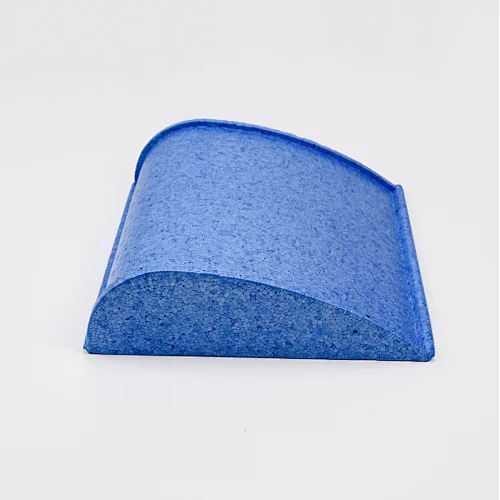 AB Exercise Mat
Union Max Fitness manufactures core exercise products including the highest quality AB Exercise Mat. If you need this product, please feel free to contact us.
Description of AB Exercise Mat
AB exercise mat, another sit-up mat, is a piece of small fitness equipment that is relatively small and easy to carry and use in comprehensive training. Its shape is designed according to ergonomic principles, and the curvature fits the waist of the human body, enabling fitness enthusiasts to exercise comfortably and achieve ideal training results.
This abdominal workout cushion is made of high-density EPP material, the surface is smooth and delicate, and there are no gaps. The high-density material has strong stability and can be used for a long time. The size is 30.4*28.3*8cm and only 140-240g, which is easy to carry.
The product design is integrally formed, has no connection gap, and is waterproof and scratch-proof. It can be customized in shape and weight, if you have special needs, please contact us for free.
Specifications of AB Exercise Mat
| | |
| --- | --- |
| Product Name | AB Exercise Mat |
| Features | Lightweight, tough, high density, eco-friendly, delicate |
| Origin | China |
| Certifications | ISO 9001 |
| MOQ | 500piece |
| Brand | Union Max Fitness |
| Net weight | 140/210g |
| Price | $2.72-3.09/piece |
| Color | Camouflage color, black, grey, white or the color you want |
| Shape | Regular shape or the shape you want |
| Application | Indoor and outdoor exercise |
| Material | EPP |
| Usage | Yoga exercise |
| Size | 58*32*47cm |
| Custom Size & Logo & shape | Please contact us individually for customization |