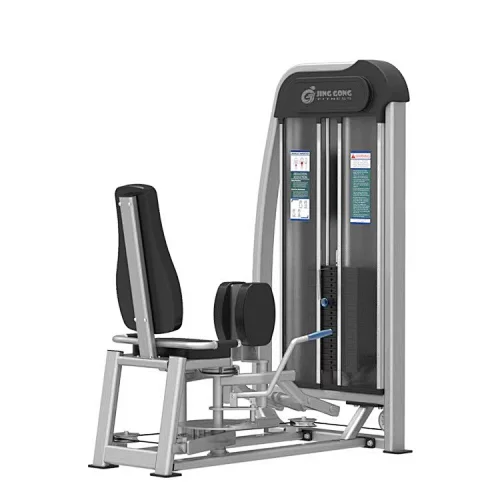 Adductor / Abductor
Union Max Fitness is capable of providing high-quality Adductor / Abductor machines. Please don't hesitate to contact us if you are interested.
Description of Adductor / Abductor
The adductor/abductor is a dual-function machine designed to specifically target inner and outer thigh muscles. Athletes can use the equipment to train multiple muscles in the body, while benefiting from its strong load-bearing capacity, stability and quality assurance. Its thickened and thickened pipes provide superior strength and reliability.
Product Features of Adductor / Abductor
1.Thicker and more durable pipes make the adductor/abductor machine wear-resistant, stable, safe, and secure.
2.With the ability to perform two types of exercises, and easily adjusting to achieve a range of training movements, this machine is incredibly versatile.
3.The insert-type counterweight allows for simple and convenient adjustment, catering to a wide range of individual needs.
4.Crafted with a waterproof and sweatproof leather seat, this machine provides comfortable and breathable padding, ensuring a comfortable workout.
5.Suitable for a variety of individuals and workout scenarios, the adductor/abductor machine is perfect for beginners and advanced athletes alike.
Specifications of Adductor / Abductor
| | |
| --- | --- |
| Product Name | Adductor / Abductor |
| Origin | China |
| Certifications | ISO 9001 |
| Brand | Union Max |
| MOQ | 1 piece |
| Packing | Cartons |
| Material | Steel |
| Size | 970*1440*1790mm |
| Color | Black |
| G.W | 232kg |
| Applicable | Home, Office, Gym |
| Usage | Fitness |