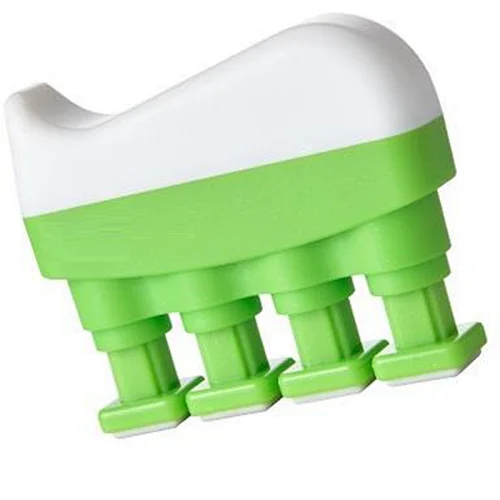 Adjustable Finger Trainer
Adjustable Finger Trainer-1
Union Max Fitness specializes in home workout products including the highest quality Adjustable Finger Trainer. If you need this product, please feel free to contact us.
Description of Bidirectional Adjustable Finger Trainer
This is a finger exerciser for the forearm and hand strengthener, a hand-held exercise device for musicians, rock climbing, and therapy to exercise fingers, hands, wrists, and forearms anytime, anywhere.
Product Feature of Bidirectional Adjustable Finger Trainer
1. Isolate and exercise each finger individually for strength, flexibility, and endurance, excellent for wrist and forearm strength.
2. Whether you're warming up before a gig or conditioning while away from your instrument, it's the ultimate portable workout tool. You can use it in the office, at home or on the train.
3. Ideal for beginners and those recovering from surgery, our trainers offer adjustable grip strength ranging from 5-7lb, suitable for a variety of people.
4. Ergonomic design with safe material, hand strengthener provides comfortable grip.
5. Each one is constructed with high-quality materials to ensure long-term durability while being ergonomically designed for optimal comfort while exercising.
Specifications of Bidirectional Adjustable Finger Trainer
| | |
| --- | --- |
| Product Name | Bidirectional Adjustable Finger Trainer |
| Origin | China |
| Brand | Union Max |
| Certifications | ISO 9001 |
| Material | PP+TPR+Wheel |
| MOQ | 100pcs |
| Price | $1.6/Piece |
| Size | 9*7.5*2.2cm |
| Grip | 5-7lb |
| Weight | 100g |
| Packing | Carton |
| Carton Size | 66*21*27cm |
| Color | Grey, Orange, Green |
| Usage | Finger Exercise |
| Application | Home, Gym, Outdoors |