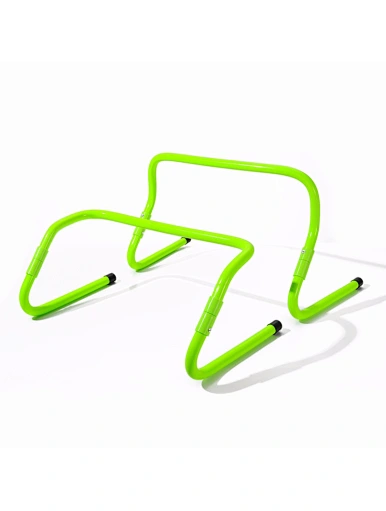 Adjustable Football Training Hurdles
Adjustable Football Training Hurdles-1
Union Max Fitness specializes in sports training products including the highest quality Adjustable Football Training Hurdles. If you need this product, please feel free to contact us.
Description of Adjustable Football Training Hurdles
Adjustable football training hurdles are specially designed equipment for football training to improve players' speed, agility, agility and vertical jump. These bars come in a variety of sizes to meet the needs of specific training routines, and they can be adjusted to suit the height of the desired workout. Hurdles are usually made of PVC high quality durable material that can withstand long hours of training and harsh conditions. They are lightweight and easy to install, which means they can be installed quickly and removed easily. They are an essential tool for any coach or trainer looking to improve the physical and technical abilities of their players.
Product Features of Adjustable Football Training Hurdles
1. These hurdles are crafted from high-quality PVC material, ensuring safety and reliability. They are also free from any unpleasant smells.
2. Made of top-quality plastic, these hurdles boast bright colors that do not easily fade or deform.
3. With multiple height adjustments available, these hurdles can meet different training needs and requirements.
4. These hurdles are designed with a plastic plug that is tough and secure, ensuring they stay firmly in place during use.
Specifications of

Adjustable Football Training Hurdles
| | |
| --- | --- |
| Product Name | Adjustable Football Training Hurdles |
| Origin | China |
| Certifications | ISO 9001 |
| Brand | Union Max |
| MOQ | 100 pieces |
| Price | $3.31-4.35/piece |
| Packing | Carton |
| Material | PVC |
| Size | 15-23/23-30/15-30cm |
| Color | Orange/Yellow/Green |
| Usage | Physical Training |