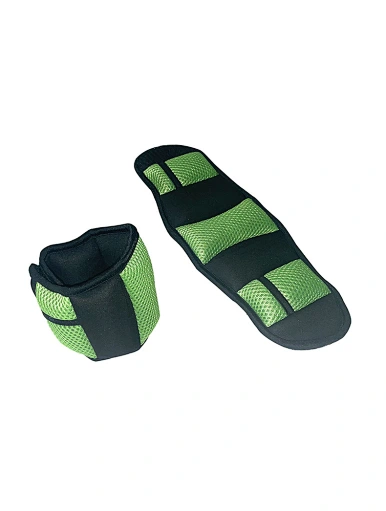 Adjustable Leg Ankle Weights Sand Bag
Union Max Fitness specialize in manufacturing strength training products, including Adjustable Leg Ankle Weights Sand Bag of the highest quality. If you require this product, please do not hesitate to reach out to us.
Description of 

Adjustable Leg Ankle Weights Sand Bag
This legging weight bag increases the intensity of your workout, adding more resistance to your daily workouts, walking, jogging, core training, cardio, and many other workouts to help build strength, restore muscle, improve balance, and assist with physical weighting.
Product Features of 

Adjustable Leg Ankle Weights Sand Bag
1.This adjustable emery-filled foot binding sandbag is available in three sizes: 3LB, 5L, and 8LB.
2.Made with emery filling and SBR fabric, this product is comfortable, breathable, and scratch resistant.
3.Made from an SBR submersible fabric outer layer, reinforced stitching, and sturdy carborundum padding, you'll feel its softness on your legs.
4.This weight bag accelerates muscle recovery and recovery, and adding ankle weight provides additional training resistance to improve muscle development and increase core strength.
5.Carton packaging, if you have other requirements for packaging, you can contact us to customize.
6.Sold in pairs, starting in 30 pairs.
Specifications of

Adjustable Leg Ankle Weights Sand Bag
| | |
| --- | --- |
| Product Name | Adjustable Emery Fitness Leg Ankle Weights Sand Bag |
| Origin | China |
| Certifications | ISO 9001 |
| MOQ | 30 Pairs |
| Price | $8.95-18.15/pair |
| Packing | Carton |
| Usage | WeightTraining |
| Application | Gym and your home |
| Size | 3LB, 5LB, 8LB |
| Material | Emery andIron Sand |
| Color | Green and Black |
| SalesModel | Sold in pairs |