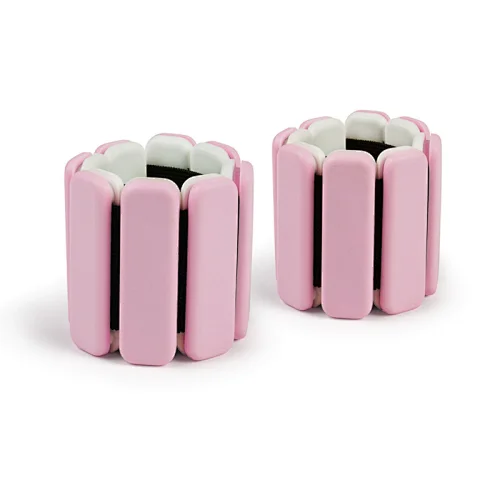 Adjustable Silicone Weight Bracelet
Union Max Fitness specialize in manufacturing strength training products, including Adjustable Silicone Weight Bracelet of the highest quality. If you require this product, please do not hesitate to reach out to us.
Description of 

Adjustable Silicone Weight Bracelet
Silicone weight bands add consistent and comfortable resistance to your workouts. They are versatile enough to be worn on the wrist for sports, entertainment, and family activities. Small and convenient, suitable for a variety of indoor and outdoor fitness environments.
Product Features of 

Adjustable Silicone Weight Bracelet
1.This Adjustable Silicone Weight Bracelet is available in 2 sizes: 1kg or 2kg.
2.This product is made of a high-quality iron core and silicone coating on the outside, which is comfortable and soft.
3.The surface of the weight bracelet is made of silicone, which ensures that the weight bracelet is soft and comfortable. Not bulky and not easy to fall off. Easy to clean, sweat and odor resistant.
4.This silicone weight band can be added to sports like yoga, cardio, boxing, Pilates, walking, home workouts, core training, and rehabilitation.
5.Carton packaging, if you have other requirements for packaging, you can contact us to customize.
6.Sold in pairs, starting in 30 pieces.
Specifications of 

Adjustable Silicone Weight Bracelet
| | |
| --- | --- |
| Product Name | Adjustable Silicone Weight Bracelet |
| Origin | China |
| Certifications | ISO 9001 |
| MOQ | 30 Pairs |
| Price | $19.95-30.95/pair |
| Packing | Carton |
| Usage | Weight Training |
| Application | Gym and your home |
| Size | 1kg or 2kg |
| Material | Silicone and Iron |
| Color | Pink,Blue, Black, Gray |
| Sales Model | Sold in pairs |