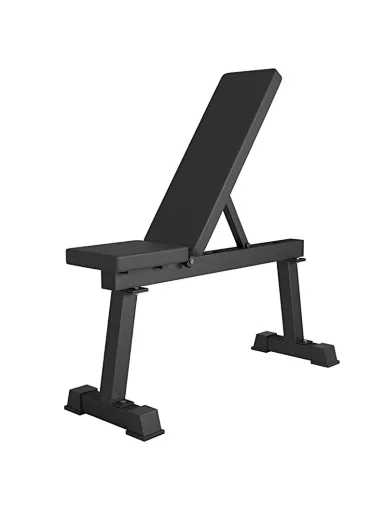 Adjustable Weight Bench
Adjustable Weight Bench-1
If you're looking for a high-quality adjustable weight bench, contact Union Max Fitness. We can provide what you need.
Product Description of Adjustable Weight Bench
The adjustable weight bench is constructed with a thickened steel frame, offering a maximum safe load-bearing capacity of 250kg. The one-piece frame design ensures the support is strong, stable, and highly durable. This multi-functional adjustable dumbbell bench has four adjustable angles to meet various exercise needs. The rubber anti-slip foot cover prevents the bench from slipping while protecting the floor from damage.
Features of Adjustable Weight Bench
1. Foldable: This wide-frame design offers stability and folds down for easy storage.
2. Multifunctional: Use it for hyper-extensions, crunches, dips and more, with the option to add dumbbells for more intense workouts.
3. Muscle targeting: Target your back, hamstrings, glutes and abs with the same bench.
4. Adjustable: Five-height positions for a perfect fit for your height and workout needs.
5. Durable: Thickly padded bench with stitched vinyl upholstery for longevity.
Details of Adjustable Weight Bench
| | |
| --- | --- |
| Product Name | Adjustable Weight Bench |
| Material | Steel |
| Color | Black |
| Size | 110*37.5*47.5CM |
| Style | Adjustable bench |
| Product Features | Dumbbell fly, dumbbell row, barbell bench press, etc. |
| Package size | 117*30.5*13.5cm |