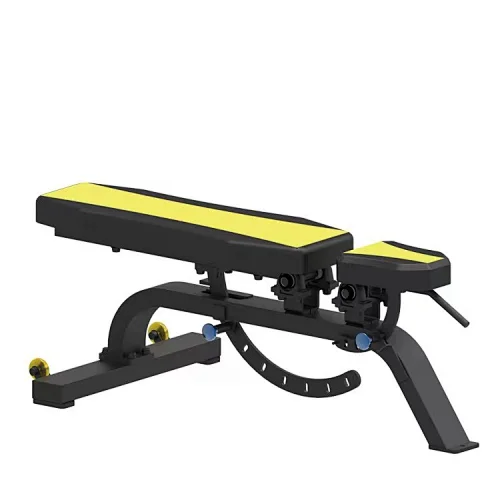 Adjustable Weight Benchs
Adjustable Weight Benchs-1
We are a professional supplier of Adjustable Weight Benchs. If you have a need for our products, please feel free to contact us.
Description of Adjustable Weight Benchs
Commercial adjustable multi-functional dumbbell bench, multi-position adjustable back plate, can do dumbbell bench press, sit-up, weight-bearing sit-up, flying bird and other movements, thickened multi-layer compressed sponge backboard, comfortable training and not easy to cause fatigue sense! Suitable for gym personal training studio and home fitness.
Product Features of Adjustable Weight Benchs
1. The material is solid, thickened, and thickened pipe material, enhanced load-bearing, wear-resistant, durable, and more efficient.
2. It can be adjusted as you like, the angle can be adjusted in multiple gears, different heights can be adapted to different exercise training, and a variety of functions are more practical.
3. Adjustable cushion seat, stable card point, easy to operate; high-quality leather, waterproof, sweat-proof, comfortable, and breathable; careful selection of materials, giving you a different sports experience.
4. The bottom has a cushion to protect the equipment and prolong the service life, while also increasing the stability and protecting the floor.
5. With pulleys at the bottom, it is easy to move and move at will.
6. Multiple benches in one, switch between various fitness modes at will.
Specifications of Adjustable Weight Benchs
| | |
| --- | --- |
| Product Name | Adjustable Weight Benchs |
| Origin | China |
| Certifications | ISO 9001 |
| Brand | Union Max |
| MOQ | 1 piece |
| Packing | Cartons |
| Material | Steel |
| Size | 1620*760*810mm |
| Color | Black |
| G.W | 61kg |
| Applicable | Home, Office, Gym |
| Usage | Fitness |