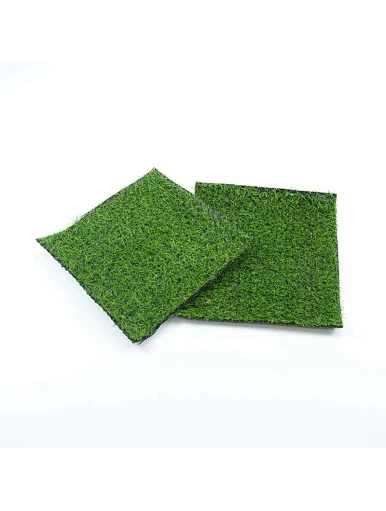 Artificial Grass Basic Quality 2.0cm
Union Max Fitness specialize in artificial grass including Artificial Grass Basic Quality 2.0cm of the highest quality. If you require this product, please do not hesitate to reach out to us.
Description of

 Artificial Grass Basic Quality 2.0cm
Artificial grass is a chemical product with natural grass movement properties that imitates grass leaf-like synthetic fibers and is implanted on the woven base cloth, and the back is coated with a fixed coating. Widely used in sports and leisure places.
Product Features of

 Artificial Grass Basic Quality 2.0cm
1. PP and PE material, straight and curved silk mixed, soft texture bionic principle, soft and comfortable texture
2. Using styrene-butadiene adhesive, the connection of grass silk is firm, not easy to lose silk, suitable for long-term use
.
3. Fire-resistant and high-temperature resistant, using flame-retardant
.
materials, it will only be scorched and will not burn when exposed to an open flame
.
4. Automatic water seepage, it will automatically penetrate under the lawn in case of water, so don't worry about the problem of water accumulation
.
5. Corrosion resistance and wear resistance, using middle reinforced grass silk, anti-aging and anti-ultraviolet, prolong the service life of lawn.
6. The base cloth is generally divided into single cloth, composite cloth and mesh cloth. The single cloth is suitable for places with low quality requirements such as engineering construction sites. The base cloth is very thin, usually
2.0
cm. It is suitable for exhibitions, roofs, balconies and other wall decorations, construction site enclosures and other scenes.
7. Our artificial turf can be customized: length, width, specifications and data that can meet your needs.
8.Artificial turf measurement site method: length × width, take the integer and cut and sell according to the square. Please inform the customer service of the measured quantity, and we will provide you with the correct purchase size to avoid unnecessary waste. If you do not understand, please contact us.
Specifications of

 Artificial Grass Basic Quality 2.0cm
| | |
| --- | --- |
| Product Name | Artificial Grass Basic Quality 2.0cm |
| Origin | China |
| Certifications | ISO 9001 |
| MOQ | 300 square meters |
| Price | $2.15-3.15/square meter |
| Packing | Woven bag |
| Usage | For Fitness Activities |
| Application | Gym and your home |
| Material | PP+PE |
| Size | 2*25m,1*25m,1*10m |
| Color | Bottle green |
| Grass silk fineness index/D | 7000 |
| Density | 3960 |
| Approximate Weight/square meter | About 1kg |