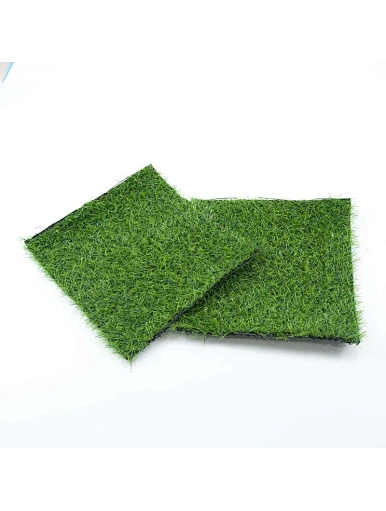 Artificial Grass Basic Quality 2.5cm
Union Max Fitness specialize in artificial grass including Artificial Grass Basic Quality 2.5cm of the highest quality. If you require this product, please do not hesitate to reach out to us.
Description of

 Artificial Grass Basic Quality 2.5cm
This artificial turf is suitable for pet areas, residential, industrial, commercial use, indoor or outdoor multipurpose. Great for yards, fields, golf, parks, schools, events, or landscaping any open space or solid surface. Can be used as props for house decoration, roof or balcony, theater or movie set, swimming pool area, patio or villa, etc.
Product Features of

 Artificial Grass Basic Quality 2.5cm
1. The selection is excellent, and we are very picky about the material. So weave the lawn bright seriously
2. The color is bright, and the grass silk will generate static electricity after being blown by the wind, which can play the role of vacuuming.
3. With automatic water permeability, it will automatically seep to the bottom when encountering water, so you don't have to worry about water accumulation, and it is easy to use.
4. Anti-aging, using materials that are difficult to ignite, will only scald but not burn when exposed to open flames, anti-aging, and strong safety.
5
. Our artificial turf can be customized: length, width, specifications and data that can meet your needs.
6
.
Artificial turf measurement site method: length × width, take the integer and cut and sell according to the square. Please inform the customer service of the measured quantity, and we will provide you with the correct purchase size to avoid unnecessary waste. If you do not understand, please contact us.
Specifications of

 Artificial Grass Basic Quality 2.5cm
| | |
| --- | --- |
| Product Name | Artificial Grass Basic Quality 2.5cm |
| Origin | China |
| Certifications | ISO 9001 |
| MOQ | 300 square meters |
| Price | $3.15-4.15/square meter |
| Packing | Woven bag |
| Usage | For Fitness Activities |
| Application | Gym and your home |
| Material | PP+PE |
| Size | 2*25m,1*25m,1*10m |
| Color | Bottle green |
| Grass silk fineness index/D | 7000 |
| Density | 3960 |
| Approximate Weight/square meter | About 1.1kg |