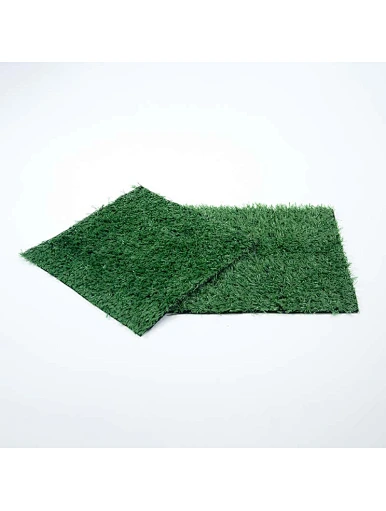 Artificial Grass Low Quality 1.5cm
Union Max Fitness specialize in artificial grass including Artificial Grass Low Quality 1.5cm of the highest quality. If you require this product, please do not hesitate to reach out to us.
Description of

 Artificial Grass Low Quality 1.5cm
Do you need a product that won't deteriorate with climate like natural lawns? Then this artificial green grass is the perfect choice for you, because it can resist any weather and season, is evergreen all year round and has good trampling properties. It is generally used on the ground of golf courses, villas, football fields and public green spaces.
Product Features of

 Artificial Grass Low Quality 1.5cm
1. Green and environmentally friendly, high-quality flame-retardant PP grass, environmentally friendly, no peculiar smell, not easy to drop slag, anti-corrosion, anti-mildew, new upgrade anti-oxidation material.
2. Suitable for artificial greens, gate courts, basketball courts and other sports venues, rooftops, hotels, roofs, etc.
3. It is suitable for golf greens that need to be leveled, and the texture of the turf is close to the real greens.
4. A good simulation of the scene of the next game. The lawn has good anti-oxidation and water permeability, and is not afraid of changes in the outdoor environment.
5. The density of this lawn has reached
10,000
 clusters, which is an ultra-high density model. The higher the density, the thicker the grass, and the better the simulation effect.
6. Easy to fold, save space, easy to transport, and can change the place where the grass is laid at will.
7. Our artificial turf can be customized: length, width, specifications and data that can meet your needs.
8.Artificial turf measurement site method: length × width, take the integer and cut and sell according to the square. Please inform the customer service of the measured quantity, and we will provide you with the correct purchase size to avoid unnecessary waste. If you do not understand, please contact us.
Specifications of

 Artificial Grass Low Quality 1.5cm
| | |
| --- | --- |
| Product Name | Artificial Grass Low Quality 1.5cm |
| Origin | China |
| Certifications | ISO 9001 |
| MOQ | 300 square meters |
| Price | $1.5-2.5/square meter |
| Packing | Woven bag |
| Usage | For Fitness Activities |
| Application | Gym and your home |
| Material | PP+PE |
| Size | 2*25m,1*25m,1*10m |
| Color | Light green |
| Grass silk fineness index/D | 1200 |
| Density | 10000 |
| Approximate Weight/square meter | About 0.4kg |