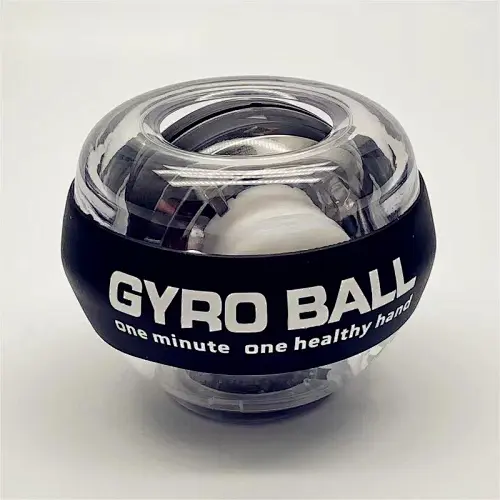 Automatic Start Color Light Force Ball
Automatic Start Color Light Force Ball-1
Union Max Fitness specializes in home workout products including the highest quality Automatic Start Color Light Force Ball. If you need this product, please feel free to contact us.
Description of

 Automatic Start Color Light Force Ball
A new generation of decompression wrist power ball, the wrist is turned up, easy, and decompressed, you can put it in the backpack, next to the computer, in the gym, bedside table, and in other places, without taking up space, you can exercise at any time.
Product Feature of

Automatic Start Color Light Force Ball
1. Self-start optimization, no need for traditional ropes, just push the arrow to the end and release the core to start easily
2. Wear a special wrist rope when using it to prevent the ball core from flying out due to excessive force, making it more secure to use
3. The product includes: Wrist Power Ball*1, Wristband*1, Instruction Manual*1
4. The product size is 70*70*55mm, and the ball core is made of zinc alloy, which is more durable
5. Effectively repair wrist pain, humerus fracture, navicular fracture, radial head fracture, finger numbness, hand numbness, wrist fracture, elbow tendonitis, and olecranon bursitis. Increases strength in fingers, wrists, hands, forearms, biceps, triceps, ligaments, and shoulders.
6. Small and portable, you can take it anywhere.
7. Novel design with LED light, it's fun to see how fast you can spin. The cool LED light inside will light up when you rotate, no battery is needed, powered by the rotation of your wrist. Recover sore muscles, kill time and have fun!
8. This model is a lantern model, with various colors for you to choose from, you can customize the LOGO, please consult us for details.
Specifications of Automatic Start Color Light Force Ball
| | |
| --- | --- |
| Product Name | Automatic Start Color Light Force Ball |
| Origin | China |
| Brand | Union Max |
| Certifications | ISO 9001 |
| Material | Alloy Steel, Makrolon, Silica Gel |
| MOQ | 2pcs |
| Price | $1.71-2.2/Piece |
| Size | 70*70*55mm |
| Weight | 270g |
| Packing | Carton |
| Color | Blue, Red, Black |
| Usage | Finger Exercise |
| Application | Home, Gym, Outdoors |