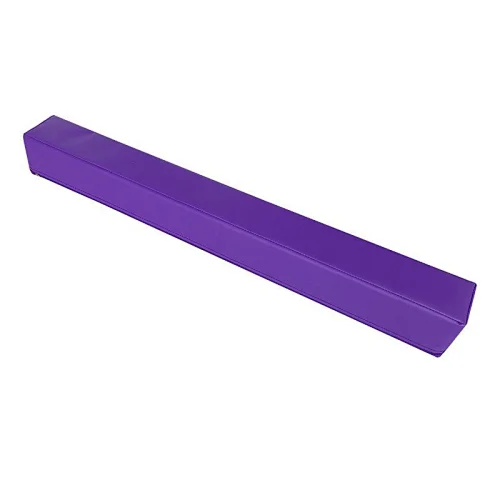 Balance Beam
Union Max Fitness specializes in home workout products including the highest quality Balance Beam. If you need this product, please feel free to contact us.
Description of

 

Balance Beam
Introducing our durable and reliable Balance Beam, designed to enhance your workouts and improve your balance and coordination. Our Balance Beam is made from high-quality, thickened PVC material that is resistant to tearing and built to last. It features an 8cm wide Velcro for easy and secure attachment.
Product Feature of

 

Balance Beam
1.The use of pearl cotton material ensures superior strength while maintaining the longevity of the product. The cushioning material is made from high-density foam to enhance the overall toughness, elasticity, and durability. The compressed sponge material is added to make it even more elastic and long-lasting.
2.We offer a range of colors to choose from, making it easy to select the perfect color to match your individual preferences. Additionally, the Balance Beam can be customized with your company logo or branding image to suit your needs.
3.The Balance Beam is available in three different sizes, 60*15*10, 100*15*10cm, and 200*15*10cm, catering to individuals with varying experience and ability levels. Whether you are a beginner or professional, we have the perfect size for you.
4.In conclusion, our Balance Beam is an excellent addition to your daily workout routine. It is durable, sturdy, and designed to stand the test of time. The range of colors available and customizable branding options make it unique and personalized. Enhance your balance and coordination, order your Balance Beam today!
Specifications of

Balance Beam
| | |
| --- | --- |
| Product Name | Balance Beam |
| Origin | China |
| Brand | Union Max |
| Certifications | ISO 9001 |
| Material | PVC, EPE |
| MOQ | 2pcs |
| Price | $12.17/Piece |
| Size | 60*15*10,100*15*10cm,200*15*10cm |
| Packing | Carton |
| Color | Red, Black, Gray, Yellow, Green, Purple, Royal Blue, Sky Blue, Rose Red, Orange |
| Usage | Leg Exercise |
| Application | Home, Gym, Outdoors |