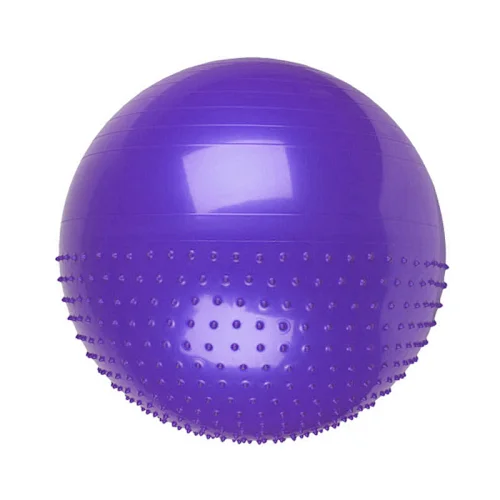 Barbed Yoga Ball - Half Barbed
Barbed Yoga Ball-Half Barbed-1
Union Max Fitness specializes in the manufacture of Yoga and Pilates products including the highest quality Barbed Yoga Ball-Half Barbed. If you need this product, please feel free to contact us.
Description of Barbed Yoga Ball
Half prick point yoga ball half sphere is prick point, the half sphere is regular type. Combining the characteristics of two styles of yoga balls, one ball can be used for two purposes. Environmentally friendly PVC material, explosion-proof and anti-skid, load-bearing up to 200 kg.
45CM/55CN/65CM three sizes for your choice. 150-160C height recommended 45CM; 160-170CM height recommended 55CM; 170-180CM height recommended 65CM.
Specifications of Barbed Yoga Ball
Product Name

Barbed Yoga Ball - Half Barbed

Origin

China

Certifications

ISO 9001

MOQ

20 piece

Customized MOQ

1000 piece/color

Brand

Union Max Fitness

Accessories

Air pump, air plug, air pull

Net weight

45CM=280g

55CM=700g

65CM=900g

Load bearing

200kg

Price

$5.16~6.6/piece

Color

purple, green, gray, blue, pink, red

Application

Indoor and outdoor exercise

Material

PVC

Usage

Yoga exercise and Pilates