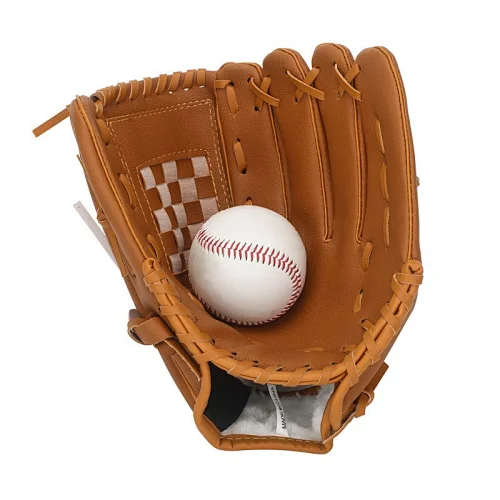 Baseball Glove
Union Max Fitness specializes in sports training products including the highest quality Baseball Glove. If you need this product, please feel free to contact us.
Description of Baseball Glove
Baseball gloves are special equipment used to catch a baseball in a baseball game. It's usually made of leather or synthetic material and has a mesh pocket between the thumb and ring finger to hold the ball. The pockets of the glove are padded with foam or other material to protect the hand from the impact of the ball. The back of the glove is also padded for extra protection for the hands. A baseball glove is an important tool for a player, helping them hit the ball and catch fly balls.
Product Features of Baseball Glove
1. The thumb is thickened, it will not soften and deform after years of use, and it is durable.
2. The double leather rope between the fingers and the ball stop is durable, resistant to blows, and has strong suction.
3. The bottom is reinforced, which can withstand strong heavy blows and tears without deformation. It is thickened, has a good hand feeling, strong toughness, high wear resistance, and greatly prolongs the service life.
4. Artificial leather material, safe cushioning, no hardening, good toughness.
5. Special glove sewing thread is used, with fine double routing, beautiful and elegant, durable, and not easy to break.
Specifications of Baseball Glove
| | |
| --- | --- |
| Product Name | Baseball Glove |
| Origin | China |
| Certifications | ISO 9001 |
| Brand | Union Max |
| MOQ | 200 pieces |
| Price | $3.51-5.98/piece |
| Packing | Carton |
| Material | PVC |
| Size | 9.5/10.5/11.5/12.5 Inch |
| Color | Blue/Pink/Black/Brown |
| Weight | 200-350g |
| Usage | Physical Training |