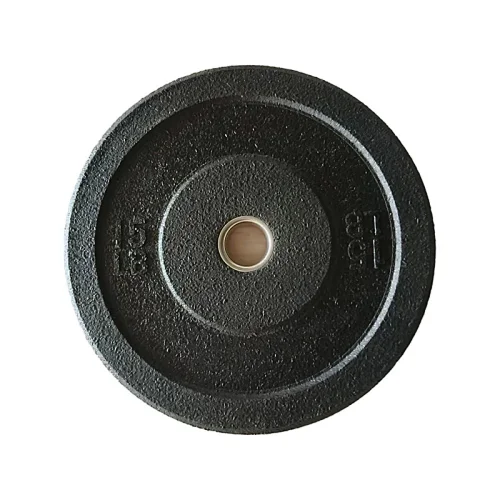 Black Rubber Bumper Plates - Matte
price
US $1.99 / kilograms
Discover the perfect black rubber bumper plates for your gym with Union Max Fitness. Our bumper plates are designed to provide maximum durability, comfort and safety while you exercise. With over 10 years of exporting experience, we guarantee quality, reliability and value. Shop our selection today!
Description of Black Rubber Bumper Plates
The Economy Black Matte Rubber Bumper Plates have five specifications: 5kg, 10kg, 15kg, 20kg, and 25kg. The ECO Rubber Bumper discs are the answer for training bumper plates at the right price. The disc is made of ECO rubber and has a stainless steel ring embedded inside for durability. The Rubber Bumper Plates are elastic enough to be friendly to barbell bars, ground, and downstairs neighbors.
Specifications of Black Rubber Bumper Plates
| | |
| --- | --- |
| Product Name | Black Rubber Bumper Plates |
| Origin | China |
| Certifications | ISO 9001 |
| MOQ | 500kg |
| Price | $1.99-2.45/kg |
| Packing | Carton |
| Usage | Build muscle |
| Application | Garage gym and your home |
| Material | Rubber with Steel Insert |
| Finish | Matte |
| | | | | | |
| --- | --- | --- | --- | --- | --- |
| Size | 5kg | 10kg | 15kg | 20kg | 25kg |
| Color | Black | Black | Black | Black | Black |
| Aperture | 50.4mm | 50.4mm | 50.4mm | 50.4mm | 50.4mm |
| Diameter | 450mm | 450mm | 450mm | 450mm | 450mm |
| Thickness | 32mm | 58.5mm | 73mm | 79.5mm | 86mm |