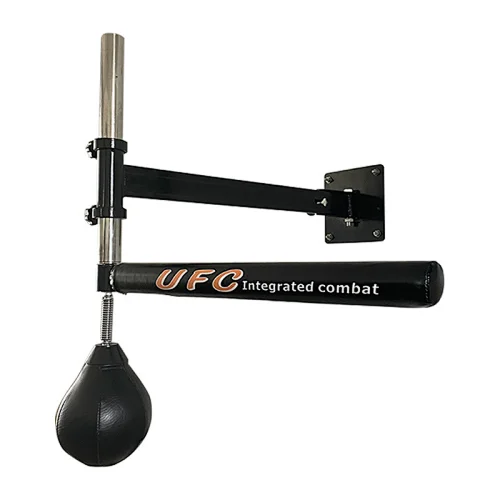 Boxing Wall Spinning Stick
Boxing Wall Spinning Stick-1
Union Max Fitness specializes in boxing training products including the highest quality Boxing Wall Spinning Stick. If you need this product, please feel free to contact us.
Description of Boxing Wall Spinning Stick
The boxing wall spinning stick is a good boxing training tool, it can help boxers improve hand speed, coordination and reaction ability, and it can also help boxers make more accurate and powerful punches. In addition, high-intensity training can also improve the boxer's cardiopulmonary function and physical fitness level, and help the boxer better adapt to the environment and rhythm of the boxing match.
Specifications of Boxing Wall Spinning Stick
1.The boxing wall spinning stick is a robust and sturdy structure meant for long-term use.
2.It boasts of an interior steel pipe and clean, even seam stitching on the exterior.
3. The wall has an iron plate that comes with four screw holes, ensuring that it stays securely fixed in place.
4. Designed for convenience and practicality, this punching target has an adjustable height feature.
5. Thanks to the rotating mechanism, the unit can be easily folded down or opened up, saving valuable space.
Specifications of Boxing Wall Spinning Stick
| | |
| --- | --- |
| Product Name | Boxing Wall Spinning Stick |
| Origin | China |
| Certifications | ISO 9001 |
| Brand | Union Max |
| MOQ | 20 pieces |
| Price | $45.40-64.25/piece |
| Packing | Carton |
| Material | PU |
| Color | Black |
| Size | 70*10cm |
| Usage | Boxing Training |