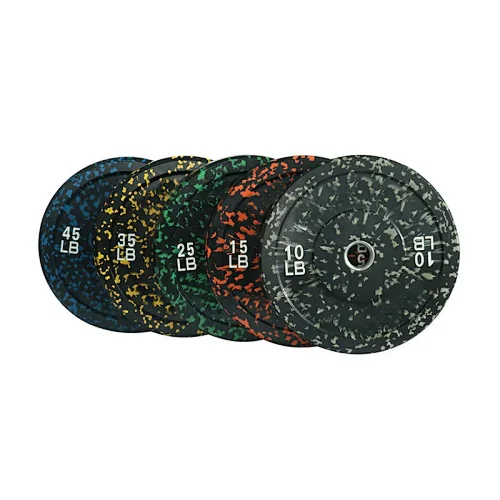 Camo Bumper Plates
price
US $1.45 / kilograms
Shop Union Max Fitness for the best selection of camo bumper plates! With 10+ years of export experience, you can trust us to provide you with quality and reliable performance. Get your set today and experience the difference!
Description of Camo Bumper Plates
Camo bumper plates are a type of weight plate that is made of rubber and has a camouflage design. They are available in five weights: 10 pounds, 15 pounds, 25 pounds, 35 pounds, and 45 pounds. Each plate has a 2-inch stainless steel ring in the center and an Olympic plate aperture of 50.4mm. The camouflage pattern is designed to make the plates look more stylish and to help them blend in with their surroundings.
Camo bumper plates are a practical piece of free-weight equipment that is perfect for a variety of workouts. They are durable and can withstand heavy use, making them ideal for CrossFit and other functional fitness workouts. They are also non-marring, so they can be used on any type of flooring.
If you are looking for a durable, stylish, and practical way to add some weight to your workouts, then camo bumper plates are a great option. They are sure to help you reach your fitness goals.
Specifications of Camo Bumper Plates
| | |
| --- | --- |
| Product Name | Camo Bumper Plates |
| Origin | China |
| Certifications | ISO 9001 |
| MOQ | 500kg |
| Price | $1.45-2.45/LB |
| Packing | Carton |
| Usage | Build muscle, weightlifting |
| Application | Garage, gym and home |
| Material | Rubber with Steel Insert |
| | | | | | |
| --- | --- | --- | --- | --- | --- |
| Size | 10LB | 15LB | 25LB | 35LB | 45LB |
| Color | White | Red | Green | Yellow | Blue |
| Aperture | 50.4mm | 50.4mm | 50.4mm | 50.4mm | 50.4mm |
| Diameter | 450mm | 450mm | 450mm | 450mm | 450mm |
| Thickness | 26mm | 32mm | 48mm | 64mm | 82mm |