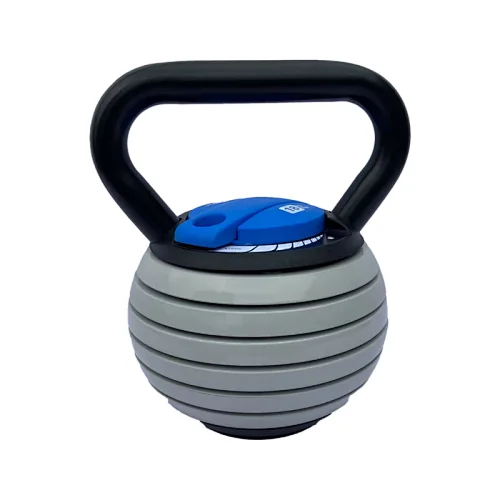 Cast Iron Adjustable Kettlebell Set
Adjustable Kettlebell Set
Union Max Fitness has 10+ years of experience in exporting adjustable kettlebell sets. Shop our selection of adjustable kettlebells for sale today and get the best value for your money.
Description of Cast Iron Adjustable Kettlebell Set
Cast Iron Adjustable kettlebells are more than just your arms workout. This free weight tool can be incorporated into abdominal and core workouts, leg workouts, and even back workouts.
Product Features of Cast Iron Adjustable Kettlebell Set
1.The Cast Iron Adjustable Kettlebell Set has a wide handle with a diameter of 38mm and is made of powder-coated cast iron, making it more durable.
2.This Cast Iron Adjustable Kettlebell includes six cast iron plates. The number of these plates can easily be decreased or increased to change the total weight of the adjustable kettlebell, Seven weight ranges from 7.8 lbs to 40 lbs.
3.These cast iron plates allow you to customize your workouts to your specific needs.
4.Each of the 6 adjustable boards is held in place with heavy-duty plastic clips. This ensures the stability of the cast iron plate during your training.
5.Sold individually, minimum order of 30 sets.
6.Conventional carton packaging can also choose pallet packaging.
Specifications of Cast Iron Adjustable Kettlebell Set
| | |
| --- | --- |
| Product Name | Cast Iron Adjustable Kettlebell Set |
| Origin | China |
| Certifications | ISO 9001 |
| MOQ | 30 sets |
| Price | $46.45-55.95/set |
| Packing | Carton |
| Usage | Build muscle |
| Application | Gym and your home |
| Type | Seven-speed adjustable weight |
| Size | 7.8LB, 12.4LB, 17.9LB, 23.9LB, 29.9LB, 35.4LB, 40LB. |
| Material | Cast Iron and PP |
| Color | Black, Black and Blue, White and Blue, White and Red |
| Finish | Anti-rust coating |