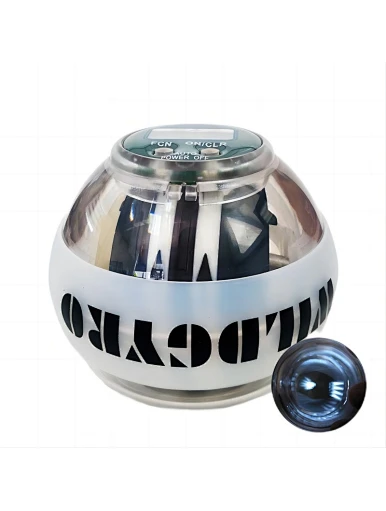 Counting Wrist Ball
Union Max Fitness specialize in home workout including Counting Wrist Ball of the highest quality. If you require this product, please do not hesitate to reach out to us.
Description of Counting Wrist Ball
Wrist ball is a kind of artificial power device, purely mechanical, without batteries and any power supply, without electromagnetic radiation, relying on the rotation of the wrist to drive the ball core to rotate at high speed, and then generate powerful force. Through human control (self-starting, rope control), the rhythm and speed of the ball core rotation can be adjusted arbitrarily. The faster the speed, the greater the force generated. The powerful force produced is very good for exercising the strength and toughness of fingers, wrists and arms. It is helpful and integrates sports, entertainment and fitness.
Product Features of Counting Wrist Ball
1. The center of the ball is corrected by computer balance, with high stability and low noise.
2. The special plastic material is durable; the ball shell is made of high-grade silicone rubber anti-slip ring, which is exquisite and beautiful.
3. The steel shaft is not easy to break.
4. Built-in spring, using the spring inertia to start the rotation of the center of the ball.
5. This model is divided into two types: rope start and self start, both of which can be counted, and the exercise status can be mastered anytime and anywhere.
Specifications of

Counting Wrist Ball
| | |
| --- | --- |
| Product Name | Counting Wrist Ball |
| Origin | China |
| Certifications | ISO 9001 |
| Brand | Union Max |
| MOQ | 200 pieces |
| Packing | Cartons |
| Size | 70*70*55mm |
| Material | ABS |
| Weight | 0.27kg |
| Color | Transparent |
| Usage | Home, Gym, Outdoors |