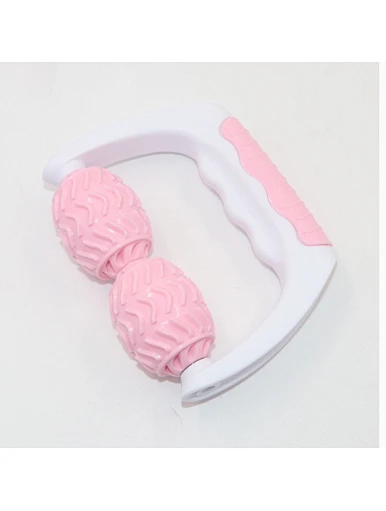 D Type - Full Body Massage Roller
D Type - Full Body Massage Roller-1
Union Max Fitness specializes in the manufacture of Yoga and Pilates products including the highest quality D Type-Full Body Massage Roller. If you need this product, please feel free to contact us.
Description of D Type - Full Body Massage Roller
The D Type - Full Body Massage Roller is easy to hold and operate as it is designed to be very lightweight for its size and weight, making it easy to carry. Its material is of high quality and is able to provide an effective body massage to relieve muscle fatigue and tension. In addition, the D Type - Full Body Massage Roller can perform targeted massages for different body parts, helping you better relieve physical fatigue and relax your body and mind. Overall, this is a practical, compact and portable massager that can be used at home or help you relieve fatigue on the go.
Product Features of D Type - Full Body Massage Roller
1. The D-shaped Massage Roller can massage the whole body, with two rollers.
2. Small size, easy to carry.
3. There are two styles of rubber beads and plastic beads, with different tactile experience.
4. Packed in a separate color box, fashionable and b eautiful.
Specifications of D Type - Full Body Massage Roller
| | |
| --- | --- |
| Product Name | D Type - Full Body Massage Roller |
| Origin | China |
| Certifications | ISO 9001 |
| MOQ | 10piece |
| Brand | Union Max Fitness |
| Net weight | 400G |
| Price | $2.37/piece |
| Color | Blue white/pink white/purple white |
| Application | Indoor and outdoor exercise |
| Material | PP+TPR |
| Usage | Yoga exercise and meditation |
| Size | 15*12*4.6CM |
| Custom Size & Logo & shape | Please contact us individually for customization |