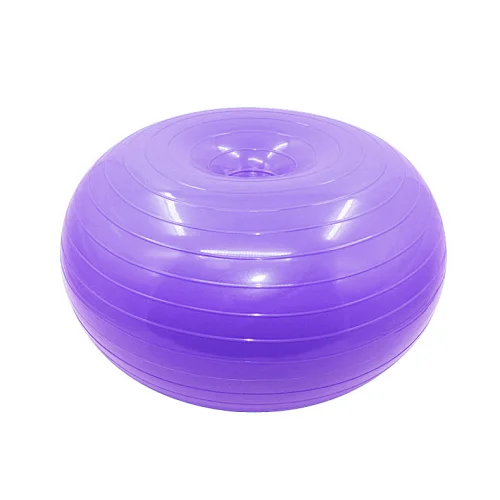 Donut Yoga Ball
Union Max Fitness specializes in the manufacture of Yoga and Pilates products including the highest-quality Donut Yoga Ball. If you need this product, please feel free to contact us.
Description of Donut Yoga Ball
Yes, compared to traditional yoga balls, the Apple Yoga Ball has a more stable structure, more anti-slip details on the surface, and is more stable to use, so it is easier to use. In addition, the oval shape of the Apple Yoga Ball also makes it more suitable for beginners than traditional round yoga balls, which can better maintain balance and control body posture.
Product Features of Donut Yoga Ball
1. There are two sizes; diameter 40CM and diameter 50CM.
2. The glossy surface is made of PVC material, which is environmentally friendly and soft.
3. Thread design, safety training increases friction and is not easy to slip.
4. Bearing 130KG, it is not suitable for blasting.
Specifications of Donut Yoga Ball
| | |
| --- | --- |
| Product Name | Donut Yoga Ball |
| Origin | China |
| Certifications | ISO 9001 |
| MOQ | 10 piece |
| Brand | Union Max Fitness |
| Net weight | 900g |
| Price | $3.1-3.5/piece |
| Color | Blue/ purple/pink/green |
| Application | Indoor and outdoor exercise |
| Material | PVC |
| Usage | Yoga exercise and meditation |
| Size(length*width*height) | 50*30/40*28CM |
| Custom Size & Logo & shape | Please contact us individually for customization |