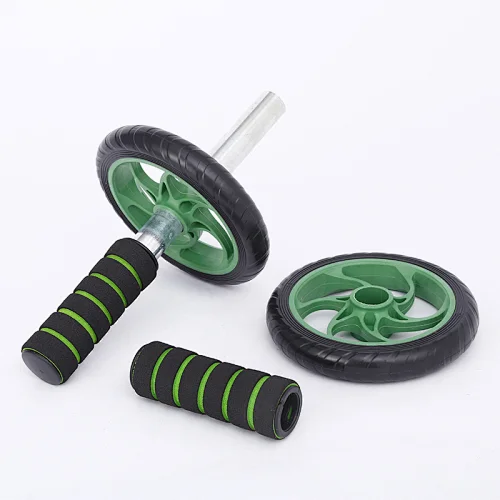 Double AB Wheel
We can provide a high-quality Double AB Wheel, if you need it, you can contact us.
Description of Double AB Wheel
This 2-wheel ab roller is very suitable for daily exercise when traveling at home. It is simple to install and easy to carry. It is suitable for office workers, students, and other people who have fitness needs but are not convenient for the venue to exercise so that you can exercise without worry.
Product Feature of Double AB Wheel
1. This double ab roller adopts knife-edge texture, uses 14cm, and 16cm large wheel hub rollers, and adopts a multi-point mechanical principle so that each acceptance point can be dispersed, and win instability.
2. Soft PVC outer tire design, full of elasticity and strong friction.
3. The handle is made of sweat-absorbing foam, which is comfortable to the touch, tear-resistant, slip-resistant, and elastic.
4. Detachable design, easy to carry, suitable for home travel without delaying exercise.
5. The 2-wheel ab roller is suitable for persistent use, do five sets a day for 30 days, and exercise scientifically.
6. There are two sizes of 14-inch and 16-inch options, and an additional kneeling pad (34*17cm) will be given when you place an order.
Specifications of Double AB Wheel
Product Name

Double AB Wheel

Origin

China

Brand

Union Max

Certifications

ISO 9001

Material

PVC+Steel

MOQ

2

pcs

Price

$

1.62-1.81

/set

Size

33*6.5*14/16cm

T

hickness

0.7

mm

Weight

630g

Packing

Carton

Carton

 Size

86*44*55cm

Color

Green

S

pringback

F

unction

No

Usage

M

uscle

T

raining

Application

Home, Gym, Outdoors