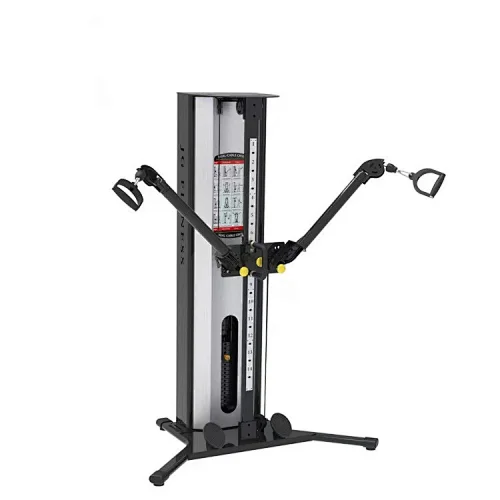 Dual Cable Cross
Union Max Fitness is a factory that specializes in the production of Dual Cable Cross. If you need any further information, please feel free to contact us.
Description of Dual Cable Cross
Swing arm rope trainer, single weight rope trainers, mainly exercise the biceps, latissimus dorsi, and pectoralis major muscles, etc.; the closed counterweight can effectively prevent external interference during exercise, improve safety, and can make the bilateral booms move independently without affecting each other; multi-speed adjustment, insert-type counterweight, to meet the needs of different groups of people; dedicated to commercial-quality gyms, with excellent performance, just for a more comfortable exercise experience.
Product Features of Dual Cable Cross
1. The boom can be adjusted at multiple angles, and the height can be adjusted arbitrarily in multiple gears to meet different training needs.
2. The material is solid, thickened, and thickened pipe, stable and safe, so that the movement is more secure, and the movement is more stable and assured.
3. The blade-type counterweight is adopted, and the counterweight can be easily adjusted and more convenient.
4. Commercial-grade quality, makes your exercise safer.
5. Meet the needs of a variety of training movements, suitable for a wider range of people.
6. Multi-angle, multi-weight adjustment, enhance your sports comfort.
Specifications of Dual Cable Cross
| | |
| --- | --- |
| Product Name | Dual Cable Cross |
| Origin | China |
| Certifications | ISO 9001 |
| Brand | Union Max |
| MOQ | 1 piece |
| Packing | Cartons |
| Material | Steel |
| Size | 950*1500*2050mm |
| Color | Black |
| G.W | 270kg |
| Applicable | Home, Office, Gym |
| Usage | Fitness |