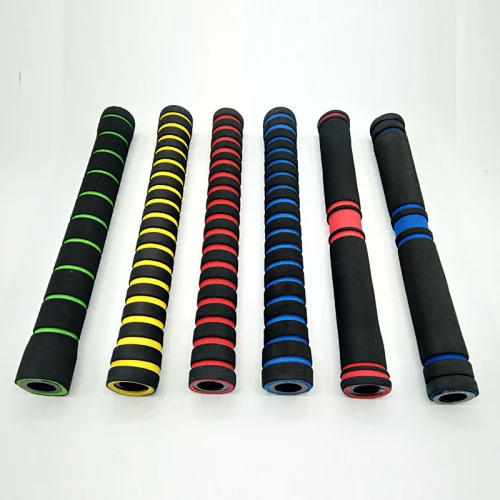 Dumbbell Connecting Rod
Dumbbell Connecting Rod-6
Union Max Fitness specialize in dumbbell bars including Dumbbell Connecting Rod of the highest quality. If you require this product, please do not hesitate to reach out to us.
Description of

 Dumbbell Connecting Rod
Made of cast iron and foam, the dumbbell links are durable enough to keep your hands safe while exercising. It is simple in design, but very practical to use, which can give you a good user experience.
Product Features of

 Dumbbell Connecting Rod
1. The size of this dumbbell connecting rod is 440mm.
2. The dumbbell connecting rod is made of high-quality cast iron with fine workmanship, is not easy to wear, and is very practical to use.
3. The outer part of the dumbbell connecting rod is covered with colored foam, which makes the grip feel softer and has a non-slip effect.
4. Universal Dumbbell Connector Dumbbells can be connected at any time to become barbells.
5. It's a simple design, but it's very functional in everyday use.
6. This dumbbell bar is a great accessory for dumbbells that can effectively improve your strength training, durable and safe for long-term use.
7. Sold separately, minimum order of 30 pieces.
8. Conventional carton packaging can also choose pallet packaging.
Specifications of

 Dumbbell Connecting Rod
| | |
| --- | --- |
| Product Name | Dumbbell Connecting Rod |
| Origin | China |
| Certifications | ISO 9001 |
| MOQ | 30pieces |
| Price | $6.85-13.45/piece |
| Packing | Carton |
| Usage | Loading and Unloading Dumbbell Plates |
| Application | Gym and your home |
| Material | Cast Iron and Foam |
| Size | 440mm |
| Color | Colorful |
| Sales model | Sold separately |