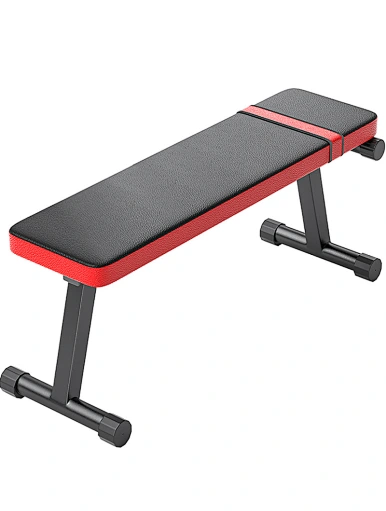 Dumbell Flat Bench
If you're looking for high-quality Dumbbell Flat Benches, contact Union Max Fitness. We are dedicated to providing the best products and services.
Product Description of Dumbell Flat Bench
This commercial-grade flat bench is a professional fitness training equipment, perfect for building muscle and multi-directional exercise. Ergonomically designed for a more comfortable experience, it is constructed with thickened pipes for stability. The trapezoidal design ensures the bench is safe and secure without shaking, giving you confidence as you exercise. The adjustable design is multifunctional, allowing you to meet different fitness needs, while the foldable design makes it easy to store, saving you valuable space. This dumbbell bench is perfect for exercising the muscles of your whole body, creating your own private gym.
Details of Dumbell Flat Bench
1. Professional Fitness
Equip yourself with commercial-grade flat stool, professional fitness training, and multi-function fitness machine for real muscle building.
2. Comfortable Reclining Board
Enjoy the comfort of an ergonomically designed reclining board, which is lengthened and widened with a wide and thick panel.
3. Thickened Reclining Board
Built with multi-layer material, the reclining board is thickened by 55mm and the outer tear-resistant leather is thickened with multi-layer material.
Specification of Dumbell Flat Bench
| | |
| --- | --- |
| Product Name | Dumbell Flat Bench |
| Style | Weight Lifting Bench |
| Material | Steel+PU Foam |
| Weight  | 6kg |
| Usage | Body Building Fitness |