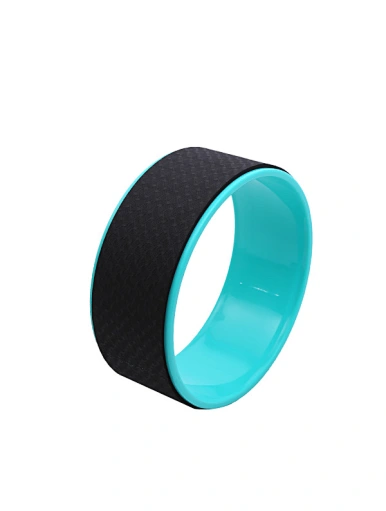 Eco-Friendly Yoga Wheel
Eco-Friendly Yoga Wheel-1
If you're looking for custom yoga products, look no further than Max Fitness Union! We specialize in manufacturing yoga wheels and other yoga accessories. Contact us today to see how we can help you get the perfect yoga products for your needs.
Description of Eco-Friendly Yoga Wheel
The Eco-friendly yoga wheel is a great activity tool to complement your exercise routine and help you stay healthy in everyday anxiety situations. This lightweight, moderately sized and beautiful wheel allows you to take it with you wherever you go and practice various yoga poses. It is made of TPE and ABS inner rings, the TPE material being an environmentally friendly material that can prevent slipping. The thickness of TPE acts as a buffer so that your back will not experience too much pain. The yoga wheel maintains a perfectly round shape and won't be deformed by pressure, making it a safe and enjoyable experience. For an even more relaxing experience, there are yoga wheels with massage bumps available for you to choose from.
Specifications of Eco-Friendly Yoga Wheel
| | |
| --- | --- |
| Product Name | Eco-Friendly Yoga Wheel |
| Features | Compressive, non-slip, flexible, durable |
| Origin | China |
| Certifications | ISO 9001 |
| MOQ | 100 piece |
| Brand | Union Max |
| Net weight | 1100g/1600g |
| Price | $4.19-5.06/piece |
| Colour | Black, pink, purple |
| Optional accessories | Strap + net bag |
| Application | Indoor and outdoor exercise |
| Material | TPE+ABS/TPE+PC |
| Usage | Yoga exercise |
| Size(Diameter*Width) | 33*14CM/32*13CM |
| Custom Size & Logo & shape | Please contact us individually for customization |