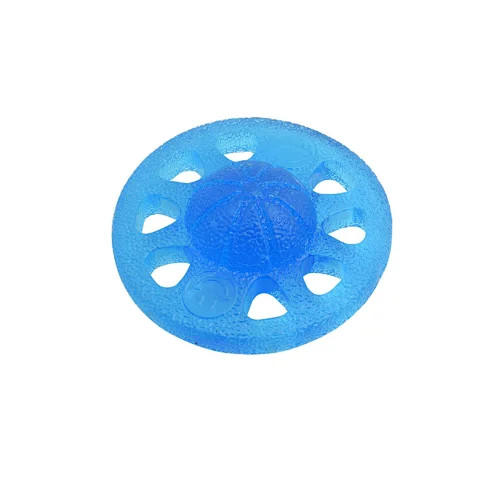 Eight Hole Hand Grip
Union Max Fitness specializes in home workout products including the highest quality Eight Hole Hand Grip. If you need this product, please feel free to contact us.
Description of Eight Hole Hand Grip
This product is suitable for hand muscle exercise and improving finger flexibility. It is especially suitable for elderly finger relaxation and auxiliary rehabilitation training for hand injured persons. It increases ligament expansion and contraction function, and effectively prevents tissue cell aging.
Product Feature of Eight Hole Hand Grip
1. A variety of colors can be selected, we provide three colors: blue, red, green, you can choose according to your personal preference, and the color can also be customized.
2. The grip strength is medium grip strength, about 15-40lb, the grip strength can be customized according to your needs, the minimum order quantity is 1000 pieces, please contact us for details.
3. Made of TPE environmentally friendly material, the material is safe, there are holes to wear on the fingers, non-slip and anti-fall.
4. It can increase the strength of the wrist area, strengthen hand muscle exercise and improve finger flexibility, and is also very suitable for rehabilitation people.
Specifications of Eight Hole Hand Grip
| | |
| --- | --- |
| Product Name | Eight Hole Hand Grip |
| Origin | China |
| Brand | Union Max |
| Certifications | ISO 9001 |
| Material | TPE |
| MOQ | 100pcs |
| Price | $0.95/Piece |
| Size | 105*45mm |
| Weight | 98g |
| Packing | Carton |
| Color | Red, Blue, Green |
| Usage | Exercise Your Hand Muscles |
| Application | Home, Gym, Outdoors |