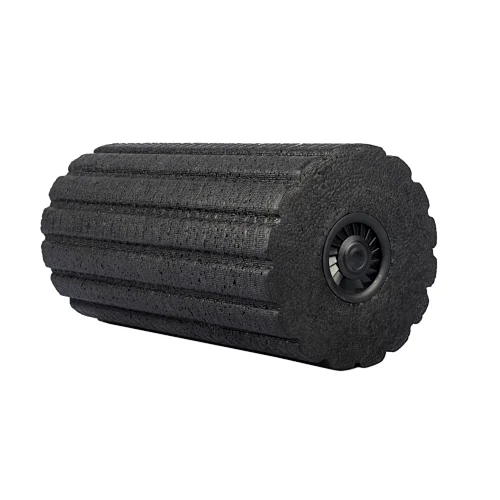 Electric Foam Roller
Union Max Fitness specializes in the manufacture of Yoga and Pilates products including the highest quality Electric Foam Roller. If you need this product, please feel free to contact us.
Description of Electric Foam Roller
This vibrating foam roller is a rechargeable model and is an electric foam roller. EPP foam outer layer with PVC movement inside. The outer layer of the EPP material is anti-corrosion and waterproof, which increases the feasibility for a variety of user environments. At the same time, several raised massage grooves are designed to enhance the user experience. The product size is 15*29.5CM and the weight is 700g. Regardless of the weight or size, it is easy to store and carry.
It is a body massage roller, which can massage any part of the body. The frequency of four gears can be adjusted to oscillate, and the appropriate gear can be selected according to the tolerance. For the first use, we recommend starting from a low gear and working gradually. Concussion helps to improve blood circulation, increase muscle mass and bone density, reduce pain, relieve tension, and boost metabolism. Choose between 4 intensities to put pressure on every sore muscle and joint. An exceptional vitality massage can help relieve muscle pain in your lower and upper back, knees, quadriceps, hamstrings, and more.
Specifications of Electric Foam Roller
| | |
| --- | --- |
| Product Name | Electric  Foam Roller |
| Features | Anticorrosion, Waterproof, Electric, Lightweight, Sturdy |
| Origin | China |
| Certifications | ISO 9001 |
| MOQ | 100 piece |
| Brand | Union Max |
| Net weight | 700g |
| Price | $11.78/piece |
| Color | Black/black+pink/black+yellow |
| Shape | Cylinder |
| Application | Indoor and outdoor exercise |
| Material | EPP |
| Usage | Yoga exercise |
| Size(Diameter*Length) | 15CM*29.5CM |
| Custom Size & Logo & shape | Please contact us individually for customization |