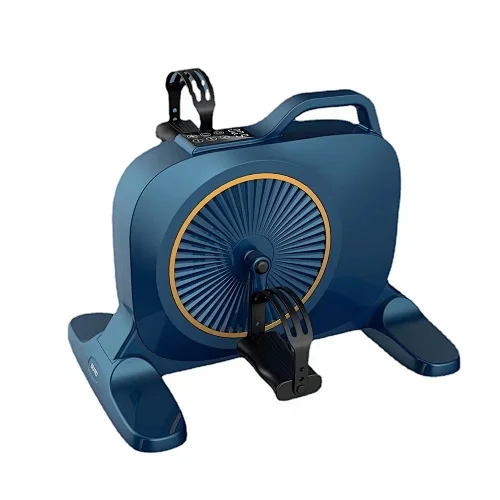 Electric Mini Stepper
If you're searching for a supplier of Electric Mini Stepper, look no further than Union Max Fitness. Our company offers top-quality Mini Stepper and Standing Lateral Raise Trainers.
Description of Electric Mini Stepper
When it comes to fitness equipment, electric mini steppers are among the most challenging options available. These machines imitate the motion of climbing stairs, providing an effective cardiovascular workout while also helping to strengthen the muscles of the thighs and calves. However, those who are dealing with bloating or are new to stepper workouts may find traditional machines to be overly strenuous. In these cases, a mini stepper can be incredibly useful, as it allows individuals to burn calories and remain active while sitting down. This compact piece of equipment is an excellent way to maintain overall health and fitness.
Product Features of Electric Mini Stepper
1. The elliptical trajectory of the mini stepper allows for a full-body workout, imitating natural movements and stimulating muscles throughout the body.
2. The machine features a professional anti-slip pedal and textured design, providing added security during your workout.
3. The button screen displays essential information such as speed, time, and distance, and the speed can be adjusted manually to accommodate the whole family's use.
4. Bluetooth or a remote control can be added to the mini stepper, freeing your hands and allowing for more seamless integration into your workout routine.
5. The portable hand crank makes it easy to take the mini stepper with you on-the-go, ensuring that you can maintain your fitness routine anytime, anywhere.
Specifications of Electric Mini Stepper
| | |
| --- | --- |
| Product Name | Electric Mini Stepper |
| Origin | China |
| Certifications | ISO 9001 |
| Brand | Union Max |
| MOQ | 10 pieces |
| Packing | Cartons |
| Material | ABS |
| Color | Black and Red |
| LoadBearing | 150kg |
| Size | 49*34*34cm |
| Applicable | Home, Office, Gym |