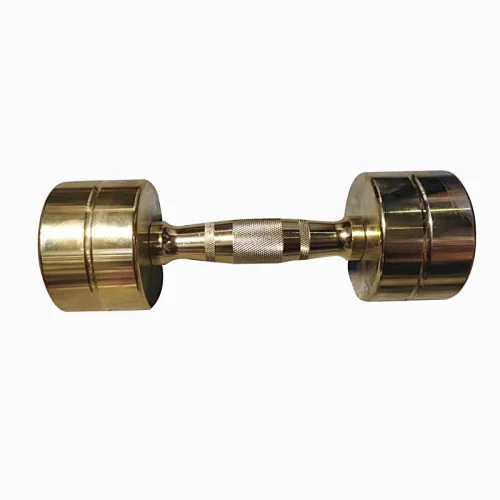 Electroplated Fixed Dumbbell
price
US $5.55 / kilograms
Union Max Fitness specialize in manufacturing strength training products, including Electroplated Fixed Dumbbell of the highest quality. If you require this product, please do not hesitate to reach out to us.
Description of 

Electroplated Fixed Dumbbell
This Electroplated Fixed dumbbell is made of high-quality pure steel as a whole and has sufficient weight. It is suitable for multi-directional training and has a very solid grip. This dumbbell has a variety of specifications, you can freely choose and match it according to your own training intensity.
Product Features of 

Electroplated Fixed Dumbbell
1.This stationary dumbbell is available in 20 sizes from 2.5kg to 40kg (in 2.5kg increments).
2.The high density of high-quality steel makes the dumbbells compact and more convenient for various fitness movements.
3.This product is processed by a lathe, and the surface is more beautiful after electroplating.
4.The curved grip with
 a
 pattern is ergonomically designed for a comfortable and secure grip.
5.You can buy them individually, in pairs
,
 or as a set.
6.Conventional carton packaging can also choose pallet packaging.
Specifications of 

Electroplated Fixed Dumbbell
| | |
| --- | --- |
| Product Name | Electroplated Fixed Dumbbell |
| Origin | China |
| Certifications | ISO 9001 |
| MOQ | 500kg |
| Price | $5.55-8.85/kg |
| Packing | Carton |
| Usage | Build muscle |
| Application | Gym and your home |
| Material | Steel |
| Finish | ElectroplatingFinish |
| Size | 2.5kg to 40kg (in 2.5kg increments) |
| Color | Gold |
| Sales model | Sold individually, in pairs or in sets |