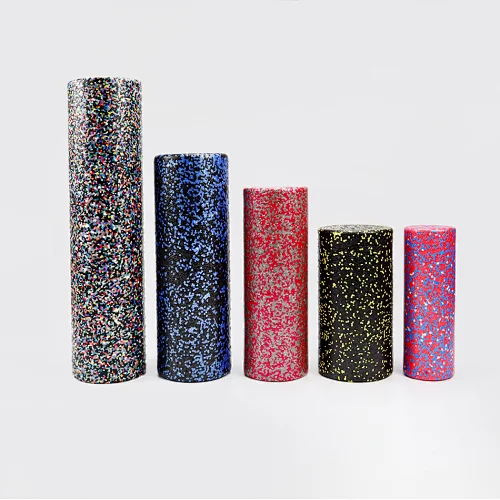 EPP Foam Roller
Our EPP foam roller can help relieve muscle tension, improve flexibility, and increase mobility.
Description of EPP Foam Roller
EPP Yoga Foam Roller is made of high-quality closed-cell EPP foam material, with a strong high-density structure, allowing the yoga column movement to combine massage effects with pain relief. Smooth surface, no tingling massage bumps, suitable for beginners.
There are various specifications to choose from. This product is available in six lengths: 30CM/33CM/45CM/60CM/76CM/90CM and you can choose the appropriate size according to the massage part. At the same time, each size also has different densities to choose from. The higher the density, the harder the product.
Easy to carry. The EPP yoga column is an EPP Yoga Foam Roller, which is hard and portable, making the yoga column more convenient to carry.
Specifications of EPP Foam Roller
Product Name

EPPFoam Roller

Features

Hard, smooth, multiple densities, multiple lengths, lightweight

Origin

China

Certifications

ISO 9001

MOQ

100 piece

Brand

Union Max

Net weight

15CM*30CM:160/240g

15CM*33CM:170g

15CM*45CM:240/350/450g

15CM*60CM:320/460/620g

15CM*76CM:400g

15CM*90CM:480/680/940g

Price

$1.57-9.1/piece

Color

Black

Shape

Cylinder

Application

Indoor and outdoor exercise

Material

EPP

Usage

Yoga exercise

Size(Diameter*Length)

15CM*30/33/45/60/76/90CM

Custom Size & Logo & shape

Please contact us individually for customization