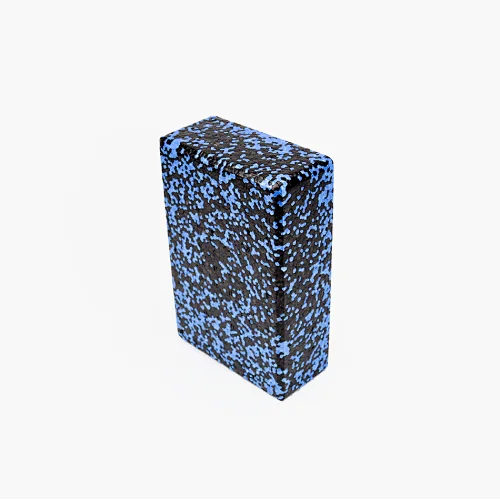 EPP Foam Yoga Block
Union Max Fitness specializes in the manufacture of Yoga and Pilates products including the highest quality EPP Foam Yoga Block. If you need this product, please feel free to contact us.
Description of EPP Foam Yoga Block
Block is perfect for taking on the go. EPP Foam Yoga Block is a foam yoga block, but our yoga block has high hardness and is resistant to falling without leaving marks. Hardness and lightness are their biggest advantages.
At the same time, this is also a cost-effective cheap yoga block for the yoga block series. On this basis, we have a lot of colors for you to choose from, including black, gray, white, etc., and our main two-color, two-color is an increase in Colorful particles, like camouflage but more magical than camouflage, of course, this is also the feature of this EPP Foam Yoga Block. We can also customize the color you like and produce the color you like.
Like regular yoga bricks, its appearance is also a cuboid. It is foam exercise blocks, yoga, and pilates blocks, regardless of the type of exercise, it can be exercised anytime, anywhere. It is more a model but we support customizing the shape you want, please contact us!
Specifications of EPP Foam Yoga Block
Product Name

EPP Foam Yoga Block

Features

Tough, lightweight, portablehigh-grade

Origin

China

Certifications

ISO 9001

MOQ

1000piece

Brand

Union Max

Net weight

3*6*9 inch:63g

4*6*9 inch:100g

Price

$0.68-1.16/piece

Color

Camouflage color, black, grey, white or the color you want

Shape

Cuboid or the shape you want

Application

Indoor and outdoor exercise

Material

EPP

Usage

Yoga exercise

Size

3*6*9 inch

4*6*9 inch

Custom Size & Logo & shape

Please contact us individually for customization