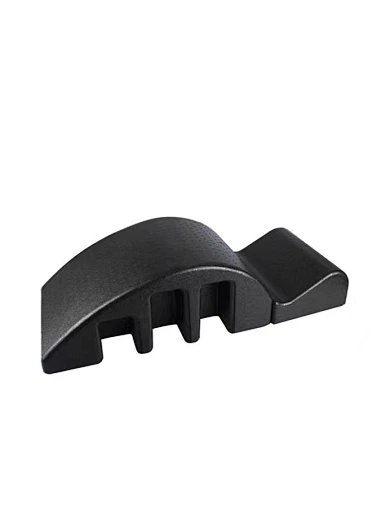 EPP Pilates Arc & Spine Corrector
EPP Pilates Arc - spine corrector-1
If you are looking for high-quality yet cost-effective Pilates Spine Corrector products and other Pilates equipment, look no further than Union Max Fitness. Contact us today for more information!
Description of EPP Pilates Arc
The Pilates arc is a lightweight and moderately sized fitness equipment made of EPP material. It measures 96*39*26cm and weighs only 1400g, and is available in black and pink. It has grooves on the back and can be attached to a Pilates bed with accessories.
The Pilates arc, also known as the spine corrector, consists of two parts and can be used separately or in combination. People can do supine, side lying, sitting, standing, and other movements with Pilates Arc to train the deep muscles, improve core strength, achieve a shaping effect, improve the bone arrangement, the waist, and back, and improve sleep quality.
Pilates can help to consume a lot of calories and burn fat, exercise local areas while enhancing the strength of the lower back and deep muscles to achieve weight loss and shaping, and enhance the strength of the ligaments around the spine, protecting the spine and gradually restoring the physiological curvature of the spine.
Specifications of EPP Pilates Arc
| | |
| --- | --- |
| Product Name | EPP Pilates Arc |
| Origin | China |
| Certifications | ISO 9001 |
| MOQ | 200 piece |
| Brand | Union Max |
| Net weight | 1400g |
| Price | $12.80/piece |
| Colour | Black, pink |
| Application | Indoor and outdoor exercise |
| Material | EPP |
| Usage | Pilates exercise |
| Size | 96*39*26cm |