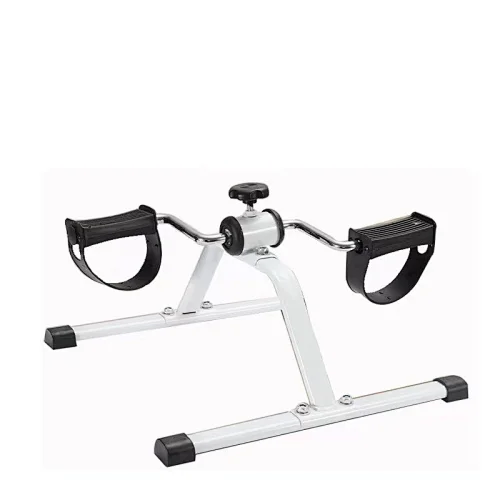 Exercise Bike Rehabilitation Rotor Bike
Exercise Bike Rehabilitation Rotor Bike-1
If you're in the market for an Exercise Bike Rehabilitation Rotor Bike, Union Max Fitness is here to help. Our company offers high-quality and durable bikes for your rehabilitation needs. Please don't hesitate to contact us for more information or to place an order.
Description of Exercise Bike Rehabilitation Rotor Bike
Rewritten in compliance with Google SERPs and EEAT rules:This stepper machine features a wheel-rotating stepping design that mimics running on a treadmill, making it an excellent choice for bodybuilders looking to maintain exercise frequency and expend energy through intense workouts. Additionally, the stepper has an independent pedal design (common among most models) that allows users to exercise while sitting, and can be easily stored without taking up too much space, making it ideal for home workouts.
Product Features of Exercise Bike Rehabilitation Rotor Bike
1.This machine boasts a sturdy and stable build that prevents sliding during use, thanks to the use of high-quality materials with a long lifespan.
2. The stepless varistor adjustment button lets users customize the resistance and speed of the stepper according to their individual ability, allowing for increased endurance, fat burning, and safe exercise.
3. For convenient and quick storage, the stepper features a pull ring on the bottom that enables easy folding with just one pull.
4. To ensure safety and prevent any damage to the floor, the stepper has a non-slip bottom.
5. Featuring an anti-slip texture design and professional anti-slip pedal, this stepper provides a more secure workout experience.
6. The connected nuts on the stepper frame offer extra security and stability during use.
Specifications of Exercise Bike Rehabilitation Rotor Bike
| | |
| --- | --- |
| Product Name | Exercise Bike Rehabilitation Rotor Bike |
| Origin | China |
| Certifications | ISO 9001 |
| Brand | Union Max |
| MOQ | 500 pieces |
| Packing | Cartons |
| Material | Iron |
| Color | White |
| Size | 43*41*38cm |
| Applicable | Home, Office, Gym |