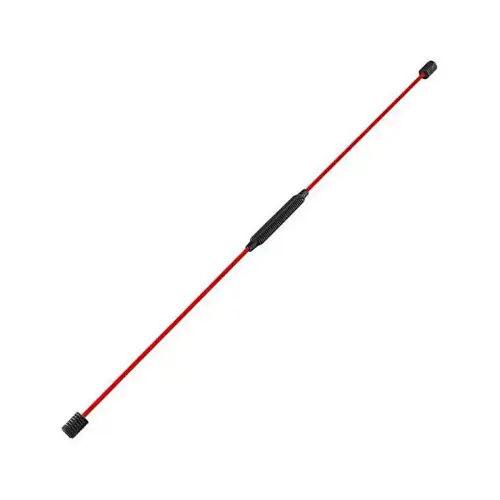 Flexible Bar
Union Max Fitness specializes in home workout products including the highest quality Flexible Bar. If you need this product, please feel free to contact us.
Description of Flexible Bar
This is a high-elasticity multi-functional Felix stick, one stick with dual functions, which can help you activate deep muscle vitality, help you lose weight and shape, and also has an effect on body shape correction.
Product Feature of Flexible Bar
1. The product adopts upgraded reinforced glass fiber, high resilience, aging resistance, very durable
2. Ergonomic design, rounded arc, comfortable grip, making exercise more comfortable.
3. There are two types of grips: sponge and rubber. The sponge type is highly breathable, and the rubber type has strong friction. Both are moderately soft and hard, and feel comfortable.
4. Scientific counterweight pendulum, strong rebound, more fat burning.
5. Quickly wake up muscle vitality and stimulate the shaking of every muscle to the greatest extent.
6. You can choose two colors, we provide three colors: black, red, you can choose according to your personal preference.
Specifications of Flexible Bar
| | |
| --- | --- |
| Product Name | Flexible Bar |
| Origin | China |
| Brand | Union Max |
| Certifications | ISO 9001 |
| Material | Sponge, Fiberglass, Rubber |
| MOQ | 100pcs |
| Price | $1.14/Piece |
| Size | 160cm |
| Vibration Frequency | 9.8HZ |
| Weight | 98g |
| Packing | Woven Bag |
| Woven Bag Size | 170*20*26cm |
| Color | Red, Black |
| Usage | Exercise Your Hand Muscles |