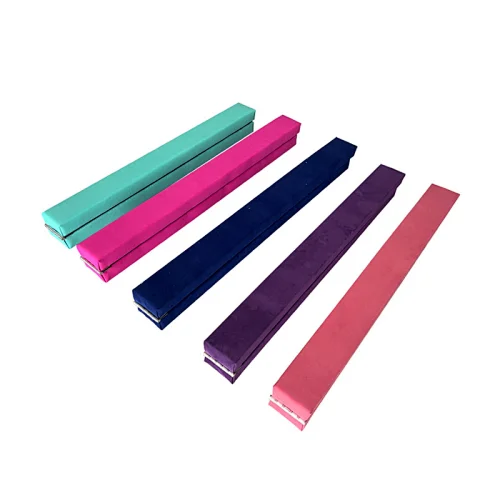 Foldable Wooden Balance Beam
Foldable Wooden Balance Beam-1
Union Max Fitness specializes in home workout products including the highest quality Foldable Wooden Balance Beam. If you need this product, please feel free to contact us.
Description of

 

Foldable Wooden Balance Beam
Introducing our Foldable Wooden Balance Beam, a versatile and practical piece of fitness equipment that's designed to help you improve your physical fitness and overall wellbeing. Made with high-quality solid wood and wear-resistant flannelette, our balance beam is built to last and is sure to provide you with years of use.
Product Feature of

 

Foldable Wooden Balance Beam
1.Our balance beam is an excellent tool for enhancing body balance, boosting self-confidence, enhancing coordination, athletic ability, and concentration. Whether you're a beginner or an experienced athlete, our balance beam is perfect for training and improving your physical fitness.
2.One of the best features of our Foldable Wooden Balance Beam is its foldable design that allows for easy storage and transport. When fully folded, it has a compact size of 105*10*13cm, making it convenient to store in small spaces. The beam's unfolded size is 210*10*65cm, providing you with ample space to practice your balancing techniques. The packaged size is 115*12*15cm, and its gross weight is 4.7kg.
3.We offer two styles of our balance beam to suit your specific needs and preference. You can choose from the classic wooden finish or the modern white finish, both of which are versatile and can match any decor.
4.Using our Foldable Wooden Balance Beam regularly can help improve your body's balance and coordination, which are essential for daily activities, sports, and physical fitness. Additionally, engaging in balance beam exercises can help cultivate confidence, improve athletic ability, and lead to enhanced concentration.
5.Overall, investing in our Foldable Wooden Balance Beam is an excellent decision for anyone looking to improve their fitness levels and overall wellbeing. Its solid construction and foldable design make it both practical and durable, while its ability to meet different environments and improve balance, coordination, self-confidence, and athletic ability make it a must-have fitness accessory. Get started on your fitness journey today with our Foldable Wooden Balance Beam!
Specifications of

Foldable Wooden Balance Beam
| | |
| --- | --- |
| Product Name | Foldable Wooden Balance Beam |
| Origin | China |
| Brand | Union Max |
| Certifications | ISO 9001 |
| Material | SolidWood |
| MOQ | 2pcs |
| Price | $20.63/Piece |
| Size | 210*10*6.5cm |
| Weight | 4.7kg |
| Packing | Carton |
| Color | Purple, Blue, Green, Pink, Yellow |
| Usage | Leg Exercise |
| Application | Home, Gym, Outdoors |