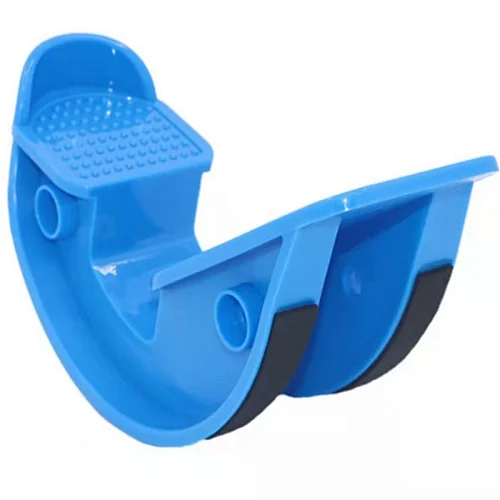 Foot Rocker
Union Max Fitness manufactures core exercise products including the highest quality Foot Rocker. If you need this product, please feel free to contact us.
Description of

Foot Rocker
TheFoot Rocker has the advantage of being small and portable and can be used anytime and anywhere, allowing you to fully stretch and relax your body. Like wearing a pair of comfortable shoes, using a lacing wheel release and soothes your body while also enhancing flexibility and mobility. In addition, the operation of Foot Rocker is easy to learn and does not even require any sports experience, so it is suitable for any crowd. Using Foot Rocker can relieve stress, promote blood circulation, and exercise core strength and body coordination.
Product Features of

Foot Rocker
1. There is an anti-slip strip at the bottom to prevent slipping.
2. Heavy 200KG, strong and durable.
3. The net weight is less than 1KG, which is easy to carry and can be stretched anytime and anywhere.
4. There are foot cover styles to choose from to fix your feet.
Specifications of

Foot Rocker
| | |
| --- | --- |
| Product Name | Foot Rocker |
| Origin | China |
| Certifications | ISO 9001 |
| MOQ | 10 piece |
| Brand | Union Max Fitness |
| Net weight | 400g |
| Price | $1.65/piece |
| Colour | Purple/pink/blue/black |
| Application | Indoor and outdoor exercise |
| Material | ABS/PP |
| Usage | Yoga exercise and meditation |
| Size | 25*14cm |
| Custom Size & Logo & shape | Please contact us individually for customization |