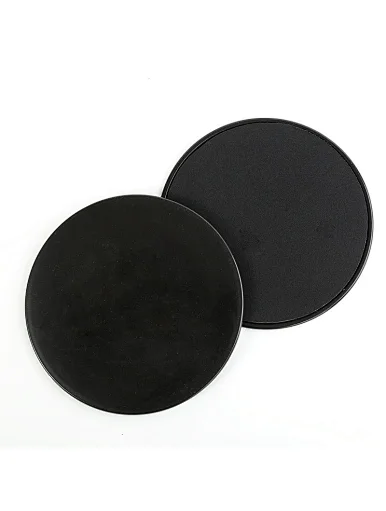 Gliding Disc
We have high-quality, cast-effective gliding disc products and other products, if you need them, please contact us.
Description of Gliding Disc
The gliding plates are a good helper for yoga fitness. It uses the sliding power to mobilize all muscle groups, stimulate the muscles of the waist and buttocks, and achieve the effect of training. It is light and portable and can be practiced at any time.
Product Feature of Gliding Disc
1. Gliding plates can be double-sided used, unlimited venue, no matter indoor or outdoor, easy to carry, and suitable for home travel.
2. The use of environmentally friendly PP material and high-density foam layer is comfortable and durable,
3. Use the foam side down for wood floors/tiles, and use the smooth side down for carpets/lawns.
4. Anti-static, tear-resistant, not easy to fall off, better protect the floor.
5. Exercise gliders can develop the coordination ability of the whole body, burn calories while enhancing the balance of each muscle, and make the body fit.
How To Use Gliding Disc
1. Crunches
2. Flat Leg Abduction
3. Back squat
4. Side Squat
5. Side support sliding arm
6. Push up and receive one leg
7. Others, please consult customer service
Specifications of Gliding Disc
Product Name

Gliding Disc

Origin

China

Brand

Union Max

Certifications

ISO 9001

Material

PP, EVA

MOQ

2

pcs

Price

$

0.64

/Piece

D

iameter

17c

m

W

eight

151g

Packing

Carton

Carton

 Size

54.5*37*35cm

Color

Pink, Purple, Black, Orange, Gray, Red, Blue, Green, Etc

Usage

Abdomen T

raining

Application

Home, Gym, Outdoors