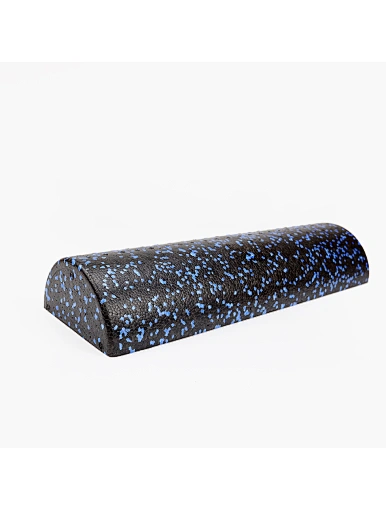 Half Round Foam Roller
For high-quality and cost-effective Half Round Foam Rollers, contact Union Max. We guarantee a satisfactory purchase experience for all our customers.
Description of Half-Round Foam Roller
The Half Round Foam Roller is made of EPP material, with a semi-cylindrical structure, one side curved and the other flat, offering more functions than other foam rollers. It is more stable to use than cylindrical and body massage rollers, allowing users of all ages and experience levels to use it safely and confidently.
The high-density EPP material will not cause the product to deform, ensuring safety. It can be used for balance exercises when the curved surface is placed on the floor, and as a yoga pillow and yoga block when the flat surface is placed on the floor.
In addition, it can be used on many parts of the body, such as hips, neck and back. It comes in various sizes, from 30 to 90 cm, is easy to clean, lightweight and designed for easy storage and portability, ideal for indoor and outdoor use.
Specifications of Half-Round Foam Roller
Product Name

Half 

Round F

oam 

R

oller

Features

High density, multifunctional, portable, easy to clean

Origin

China

Certifications

ISO 9001

MOQ

100 piece

Brand

Union Max

Net weight

7.5CM*30CM:75g




7.5CM*45CM:120g




7.5CM*60CM:160g




7.5CM90CM:230g

Price

$0.94-2.59/piece

Colour

Black/black-blue

Shape

Half cylinder

Application

Indoor and outdoor exercise

Material

EPP

Usage

Yoga exercise

Size(Diameter*Length)

7.5CM*30/45/60/90CM

Custom Size & Logo & shape

Please contact us individually for customization