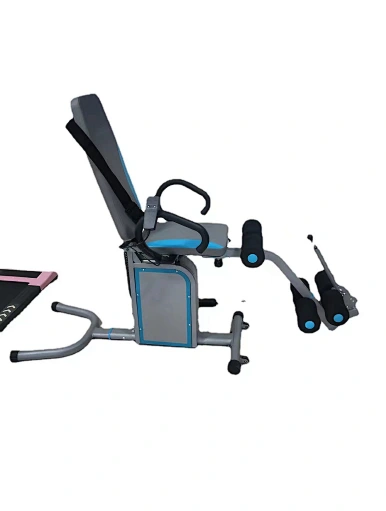 Handstand Machine
Union Max Fitness is an expert producer of Handstand Machines. Contact us promptly if you require any of our excellent products.
Description of Handstand Machine
The handstand is commonly known as"take the big top", and it is also a final posture of Western yoga. An electric inversion machine is a kind of inversion machine, which is full of safety, can be operated by one person, has full automatic control, and easily realize the required inversion process. Electric handstands are more convenient than household mechanical handstands.
Product Features of Handstand Machine
1. The new seated electric handstand is both safe and comfortable.
2. Fully automatic power-off and automatic return system, the electric handstand can automatically return to its original position within 7 seconds of power-off.
3. Safe and comfortable cushioning system.
4. Convenient and quick to mobilize the remote control.
5. Seven-stage adjustable hook foot fixing system; six-stage height adjustment system.
6. Large and comfortable seat cushion and backrest of high-quality PU leather (size of seat cushion: 350*425mm; the size of backrest: 350*640mm), there are errors in manual measurement, the actual size shall prevail.
Specifications of Handstand Machine
| | |
| --- | --- |
| Product Name | HandstandMachine |
| Origin | China |
| Certifications | ISO 9001 |
| Brand | Union Max |
| MOQ | 400 pieces |
| Packing | Cartons |
| Material | Steel Pipe、ABS |
| Color | Blue Grey Mix |
| TubeThickness | 1.2mm |
| LoadBearing | 100kg |
| N.W/G.W | 25.7/28.3kg |
| Size | 153*57*123cm |
| Applicable | Home, Office, Gym |