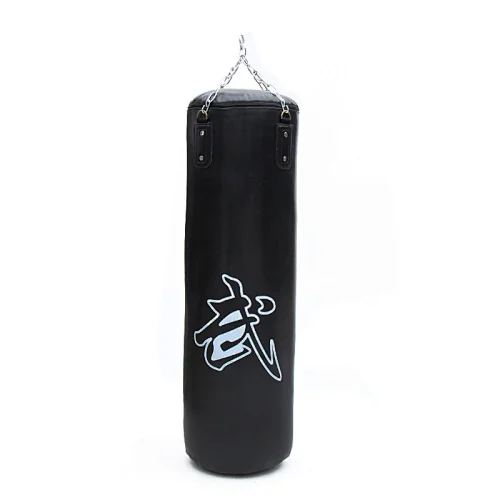 Hanging Punching Bag
Union Max Fitness specializes in boxing training products including the highest quality Hanging Punching Bag. If you need this product, please feel free to contact us.
Description of Hanging Punching Bag
The hanging punching bag is specially designed for professional boxing training and competition, and is a little more professional than other punching bags. Hanging punching bag are usually available in several sizes. They are very strong and durable, but they are cumbersome to install and require screws to fasten the rope.
Product Features of Hanging Punching Bag
1.The surface is made of high-quality PU leather, which fully protects the sandbag and can effectively prolong the service life of the hanging punching sandbag.
2.The connecting belt is sewn with high-strength precision thread, which is safe and reliable. The interface is made of steel triangular steel buckle, and the three screws are firmly fixed.
3.The high-elastic one-time molded liner has the characteristics of high-elasticity, resistance to beating, no hand injury, small depression, and quick recovery.
4.The crisscross belt design at the bottom increases the load-bearing capacity and stability of the sandbag and prevents the sandbag from being deformed due to the hitting process.
5.Optional zipper closure or precision thread stitching can effectively increase the consideration of the top of the sandbag and upgrade the firmness of the sandbag.
6.A variety of specifications to choose from, optional solid or hollow, hollow products need to be filled by yourself, sawdust, rags, etc.
Specifications of Hanging Punching Bag
| | |
| --- | --- |
| Product Name | Hanging Punching Bag |
| Origin | China |
| Certifications | ISO 9001 |
| Brand | Union Max |
| MOQ | 20 pieces |
| Price | $4.57-60.95/piece |
| Packing | WovenBag |
| Material | Oxford Cloth + PU |
| Color | Accept Customization |
| Length | 60-180cm |
| Diameter | 28-40cm |
| Type | Solid/Hollow |
| Usage | Boxing Training |