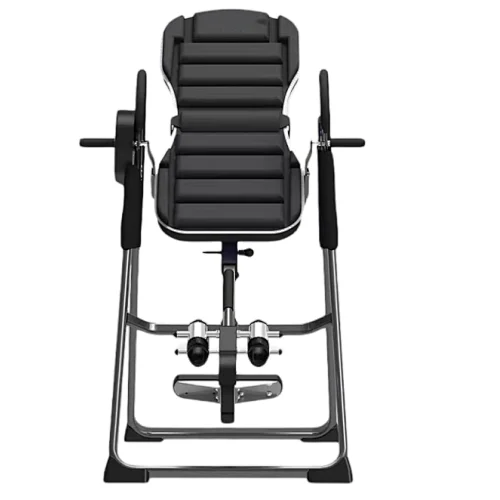 Inversion Tables
Thank you for reaching out to us. As a professional supplier, we specialize in manufacturing Inversion Tables. If you're in need of our products, please do not hesitate to contact us. We would be happy to assist you in any way we can.
Product Features of Inversion Tables
1. Four U-shaped thickened three-dimensional sponges are designed to fit the ankles without straining and stand up comfortably; non-slip curved foam, and comfortable armrests, extend the range of hand contact and safely get up/down.
2. The three-speed backrest offset center of gravity adjustment, changing the center of gravity, is more suitable for people of different weights; multi-speed height adjustment (148-206cm), double fixation is firm and does not shake, safe and reliable, suitable for use by people of various heights; shared with the whole family.
3. Safety brake control, control lever, and any fixed inverted angle.
4. The gravity pressure lever is strong and stable, and the push-down simple switch adds more safety to the taste and is convenient for up and down use.
5. Safely fix the adjustment rope, adjust the length freely, and fix the handstand angle.
6. Integrated welding process, stable steel frame, safe and reliable.
Specifications of Inversion Tables
| | |
| --- | --- |
| Product Name | Inversion Tables |
| Origin | China |
| Certifications | ISO 9001 |
| Brand | Union Max |
| MOQ | 1 piece |
| Packing | Carton |
| Material | Steel Pipe |
| G.W/N.W | 34.7/38.4kg |
| Color | Black and Blue |
| Load Bearing | 120kg |
| Size | 122*81*148-206cm |
| Applicable | Home, Office, Gym |